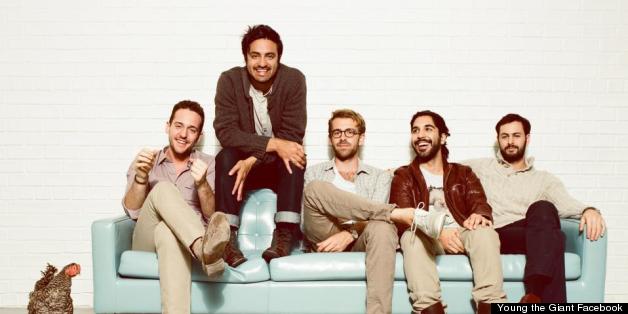 The lineup for the A.V. Club's tag-team Sept. 6-7 festival effort with the Hideout has landed, and features plenty of Chicagoans past and present, including Neko Case, Mavis Staples and Jon Langford.
The family-friendly and comfortably low-key affair has a few new faces, most notably Young The Giant; the band recently covered R. Kelly's "Ignition Remix" for the A.V. Club's "Undercover" series.
Story continues below
PHOTO GALLERY
2013 A.V. Fest/Hideout Block Party Lineup
Most of the non-Chicago bands in the festival are "Undercover" veterans, while the bulk of the lineup skews toward artists with deep ties to the Hideout: Case is a former Hideout bartender, while Staples recorded her 2008 album "Live: Hope At The Hideout" at the venue. Langford, a longtime staple of any Hideout celebration, is among the Hideout's most regular performers.
Early-bird two-day passes priced at $50 sold out in a flash, though a limited number of $60 two-day passes remain on sale. Once the $60 passes are gone, the price bumps up to $70, though single-day tickets will also be released later in the summer.
The proceeds will benefit different Chicago charities, including Rock For Kids.
For the past several years, the Hideout has been tucking its annual block party in with another concurrent celebration, first with Chicago-based Bloodshot Records in 2009 and then with the A.V. Club in 2012 after its stand-alone inaugural fest in 2011.
The A.V. Fest/Hideout Block Party Is September 6-7 at The Hideout, 1354 W. Wabansia. Two-day tickets are on sale.

BEFORE YOU GO