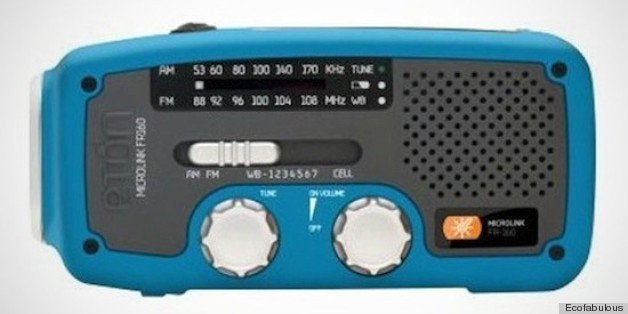 It is always good to be prepared for a weather emergency, small or large. One of our recommendations? This Etᅢᄈn Microlink Self-Powered AM/FM/NOAA Weather Radio ($30.99). Super smart and ultra compact (it's only 5.25 inches long,) it includes a solar panel, a hand crank, AM/FM and Weather Band tuners, a USB port for cell phone charging and an LED flashlight. The multifunctional small wonder is a welcome addition to any supply kit — and it will help keep you charged and ready for anything the weather brings your way.
Looking for ways to help our friends in the NYC metro area? Please visit Timeout.com.
This story was originally published by Ecofabulous.