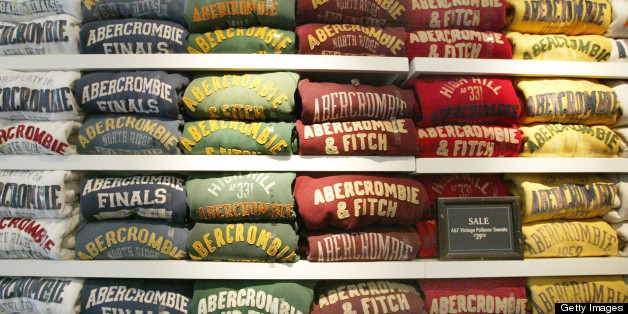 This article was written by teen reporters from The Mash, a weekly publication distributed to Chicagoland high schools.
By Kasey Carlson, Whitney Young
Recently, clothing companies have been getting into some hot water about the preferred image of their customers and employees.
Comments made by Abercrombie & Fitch CEO Michael Jeffries in a 2006 Salon magazine article about A&F's clothes are made for "the attractive all-American kid with a great attitude and a lot of friends" — and not the "not-so-cool kids" —have resurfaced and gone viral in the past few weeks.
Meanwhile, Wet Seal agreed to pay $7.5 million to settle a racial discrimination lawsuit. The teen retailer was accused of firing African-American employees, or denying them promotions, to present a blond-and-blue-eyed front in its stores.
Teens in the Chicago area have played a big part in fighting back against these companies and the influence they're having on a generation by enforcing a narrow definition of what's beautiful.
Cali Linstrom, a junior at Glenbard West, has worked with other students and filmmaker Darryl Roberts to organize protests in Chicago and Columbus, Ohio, where Abercrombie & Fitch has its headquarters.
Linstrom first became involved when she saw Jeffries' statements posted on Facebook. Influenced by her own recovery from an eating disorder, she knew she had to do something about it.
"Before, I would hear something like that and I would just ignore it and not take it personally," she said. "But after going through an eating disorder and seeing something like that, I knew I had to do something about it instead of just letting this one go."
Last week, Jeffries issued a statement that while his 2006 comments were "taken out of context, I sincerely regret that my choice of words was interpreted in a manner that has caused offense." He went on to defend his company's policy of marketing to a particular segment of customers — calling A&F an "aspirational brand" — but added that the retailer is dedicated to "diversity and inclusion."
In response, Linstrom and her fellow organizers canceled protests scheduled for Wednesday in Columbus. Instead, she said that she and other protesters were scheduled to meet with A&F executives there that same day.
Linstrom said, "We want to set up an anti-bullying campaign, and I could possibly be a spokesperson, and go around to high schools and middle schools and maybe even elementary schools and preach self-acceptance and self-love.
We've had assemblies about anti-bullying and treating people the way you want to be treated, but the core root of bullying is someone feeling bad about themselves and having to put someone else down to make themselves feel better," she said.
Linstrom said she hopes A&F will support a campaign like this.
—The Los Angeles Times contributed.
BEFORE YOU GO
PHOTO GALLERY
How To Keep Graduation Stress-Free