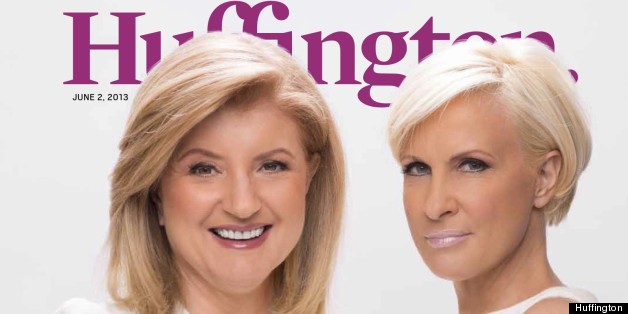 In this week's issue of Huffington, we look beyond money and power, toward a new definition of success. In a package prefaced by Arianna Huffington, we present a range of ideas that will be explored in more depth at HuffPost's first-ever women's conference — "The Third Metric" — hosted by Arianna and Morning Joe's Mika Brzezinski on June 6. From pieces by ABC Vice President Susan Mercandetti, who discovers the value in flexibility, to LinkedIn CEO Jeff Weiner's rules for compassion at home and in the workplace, we arrive at a third, more rewarding gauge for success that allows for personal well-being, empathy and the ability to give back.
Huffington free in the iTunes App store
Huffington, the new, weekly magazine app from the team behind The Huffington Post, will now offer iPad users an in-depth Huffington Post experience on a mobile platform. Huffington takes the best of HuffPost's Pulitzer Prize-winning original content--including news of the week, deeply reported features, enticing Q&As, photo essays, top-tier commentary, and notable quotes from the HuffPost community--and puts it in an elegantly designed showcase that allows readers to have a deeper and richer reading experience.
Download it free in the App Store today and spend a little more time with Huffington.