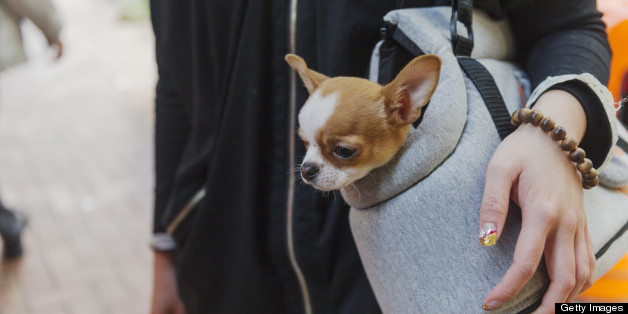 Pet owners who unknowingly purchase a sick dog or cat would have new consumer protection measures on their side under a new bill that was approved by the Illinois House Monday.
Lawmakers voted 67-49 in favor of an amended version of a so-called "puppy lemon law" which was approved earlier in May by state senators, according to the Southern Illinoisan.
The Animal Welfare-Puppy Lemon Law — or SB1639 — states that if a licensed veterinarian deems an animal "unfit" within 21 days of purchase, a buyer would have the option to get a replacement pet, a full refund on the animal or be reimbursed by the pet store for veterinary fees.
"What we're trying to do is promote some good consumer practices within the pet shop industry," Rep. Michael Zalewski, a Riverside Democrat and the bill's chief House sponsor, said according to the Sun-Times.
The law, which would not apply to breeders or shelters, was blasted by its opponents as too far-reaching, according to the Associated Press.
Other detractors decried the puppy lemon law as useless legislation; Democratic Rep. Jack Franks of Marengo called it a "warm and fuzzy puppy bill" that was easy for lawmakers to back but hardly an issue "begging for public policy."
Rep. Mike Bost, a Murphysboro Republican, meanwhile, called out Gov. Pat Quinn in his dismissal of what he said was a trivial issue.
"[Quinn] can't stand up for any other thing we're doing around here, but the puppy lemon law," Bost said according to the Sun-Times. "You talk about somebody riding issues to the hilt. That's ridiculous."
Zalewski says 17 other states currently have puppy lemon laws. Since the House made changes, the bill now returns to the Senate for approval on the revised language. According to the AP, Gov. Quinn supports the law.
BEFORE YOU GO