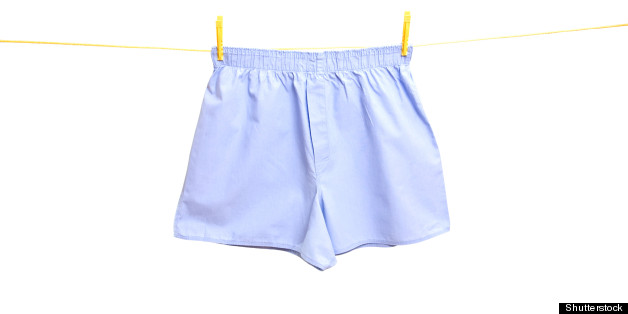 Trying to rob a bank is never a good idea, but attempting a bank robbery using underwear as a mask is even worse.
One French man learned that the hard way when he reportedly strolled into his local financial institution in Mortain with underwear on his head at about 10 a.m. Friday.
Unfortunately for Daniel Anfray, a bank teller recognized the 56-year-old right away -- underwear mask for naught -- and asked him to put his pocket knife away before calling the police, regional newspaper La Manche Libre reports.
Recently released from prison after serving time on a drunken driving charge, Anfray appeared in court Monday and explained that he felt "lost" following his discharge. Anfray also admitted that things got out of hand when he went into town last week.
Following his arrest Friday, authorities tested Anfray and discovered he had 2 grams of alcohol in his blood at the time of the attempted robbery, according to French-language reports. (That's a level of about 0.2 blood alcohol content in the U.S.) He has been sentenced to eight months in prison, four of which are suspended, and two years probation.
Earlier this year, a man in Australia used a similar underwear mask to rob a service station near Melbourne. However, unlike Anfray, the masked thief was successful in his misdeed.
BEFORE YOU GO
PHOTO GALLERY
Dumb Criminals: Mugshot Gallery