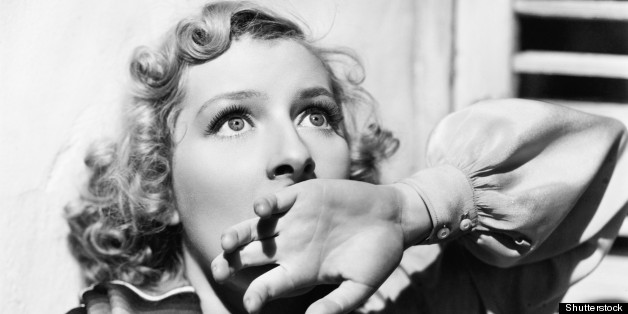 Women's hormone levels can affect their reactions to stressful events -- and how much they think about those events in the following days, according to a new study.
The research, out of University College London, has linked the phase of a woman's reproductive cycle to the likelihood of her experiencing "intrusive" thoughts. Psychiatric researcher Melanie Greenberg, who was not involved in the UCL, study, found in a 2006 study that involuntary, recurrent thoughts and images linked to a distressing event are a common symptom of psychiatric disorders.
Forty-five women aged 18-35 who were in one of three specific stages in their ovulation cycle provided a saliva sample then watched a stressful 14-minute film containing instances of death or injury. Participants then completed a diary over the following days, in which they recorded any instances of unwanted thoughts about the film.
The findings show that women in one specific phase of their ovulation cycle, the "early luteal" phase that occurs between 16 and 20 days after the start of her period, were more than three times as likely to experience unwanted thoughts about the film than participants in the other ovulation stages.
Dr. Sunjeev Kamboj, a lecturer at UCL's Department of Clinical, Educational and Health Psychology and one of the study's co-authors, said that the link between ovulation phase and vulnerability to psychological distress could help inform the way women are treated after experiencing a traumatic event.
"Asking women who have experienced a traumatic event about the time since their last period might help identify those at greatest risk of developing recurring symptoms similar to those seen in psychological disorders such as depression and post-traumatic stress disorder (PTSD)," Kamboj said in a press release.
According to clinical psychologist and researcher Jason Freeman, who was not involved in the UCL study, women are 40 percent more likely than men to experience psychological disorders. The World Health Organization claims that major depression is twice as common in women than in men.
BEFORE YOU GO
PHOTO GALLERY
Women Who Changed Our Health