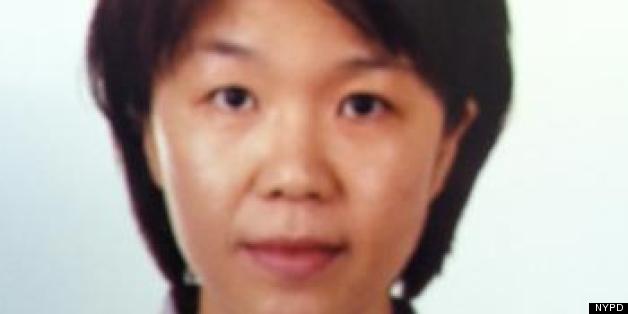 By DNAinfo Staff
WOODSIDE — A 42-year-old mother of three and former missionary who disappeared last week was found Monday afternoon inside the trunk of her own car in Woodside, relatives and sources said.
Young Joo Byun, of Flushing, was discovered in a black plastic garbage bag inside her blue Honda Civic about 3 p.m. near 61st Street and Queens Boulevard, sources and a police spokeswoman said. Her purse with her ID and money was also found in the garbage bag, sources said. 
No one had been arrested as of Tuesday afternoon, but police were looking to talk to a recent boyfriend, sources said.
"I don't know how to raise my kids without their mom. She cared for my children," her ex-husband Jae Yun Cha said at their Flushing home Tuesday.
The couple, who have a 7-year-old son and two daughters aged 14 and 15, recently divorced but still lived together and were trying to rekindle their relationship, Cha said.
Byun was last seen about 4:30 a.m. Friday when she left her nightshift job at a food-supply warehouse on 55th Avenue, near 44th Street, in Maspeth, cops and coworkers said. She had lots of baked goods in her car, leading cops to suspect that she was going to meet someone, Police Commissioner Ray Kelly said Tuesday.
Investigators were still trying to determine how she died, sources said. Authorities were looking for a man Byun was dating recently and wanted to question him, sources said.
Police interviewed Cha, but cleared him as a suspect. Cha had reported his ex-wife missing last Saturday, sources said.
"I'm so sorry for my wife. I want the police to catch the suspect," Cha said. "As a Christian, we have to forgive the suspect, but I can't."
Byun, a former missionary, met Cha while they were both studying architecture at a Korean college, said Cha, 43. The two married 1996 and five years later moved to America, he added.
Employees at the warehouse where Byun worked said she was a hard worker and they couldn't recall any problems she had with anyone.
The medical examiner was expected to perform an autopsy Tuesday to determine Byun's cause of death, a spokeswoman said.
With reporting by Murray Weiss, Trevor Kapp, Ben Fractenberg, Aidan Gardiner and Claire Oliver
BEFORE YOU GO