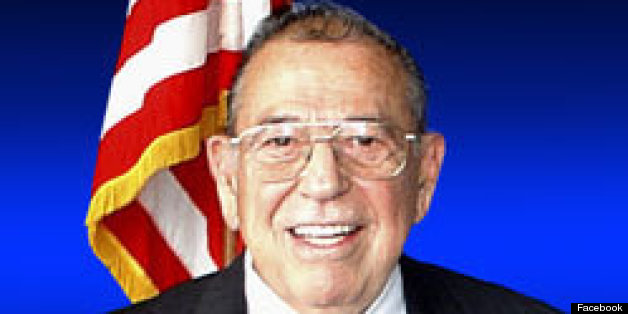 Former State Sen. Caesar Trunzo, a Brentwood Republican who wielded significant political influence throughout Islip Town over a nearly 40 year career, died early Wednesday at his home. He was 87.
His death was announced by Sen. Lee Zeldin (R-Shirley), who currently holds the seat that was Trunzo's for decades. A cause of death was not immediately made available.
Trunzo, a Brooklyn native and U.S. Army veteran, was first elected to the State Senate to represent the third district in 1973, serving through 2008, when he was ousted by Brookhaven Democrat Brian X. Foley.
For many of the years that Trunzo served, he also chaired Islip's GOP Committee. In 2009, he was ousted from that role during an internal power struggle.
Zeldin -- who defeated Foley in 2010 to reclaim for Republicans the State Senate seat that represents part of Suffolk County's South Shore -- called Trunzo "a man who dedicated his life to public service." The two shared the stage on the night Zeldin was elected.
"I told him then, as I would continue to say now, that it has been my pledge to try my best to uphold the high standards of excellence and dedication that he brought to his position each and every day," Zeldin said.
With Yancey Roy ___
BEFORE YOU GO
PHOTO GALLERY
In Memoriam: Notable 2012 Political Deaths