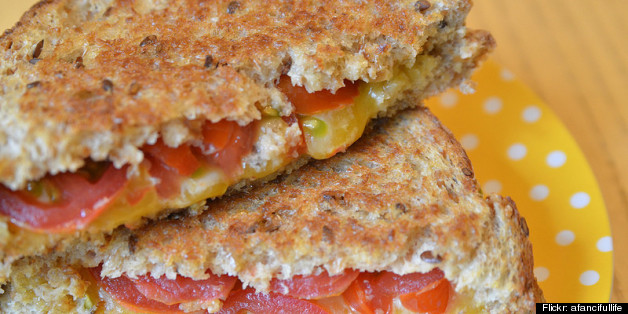 Have we sufficiently described our love for the grilled cheese sandwich to you all yet? Do you know just how perfect a food we actually think it is? Have we confessed how many grilled cheeses we've made ourselves in our time on earth so far? Okay great. Because it appears that some of you are still screwing them up, and now we have to have a little grilled cheese real talk.
The most common grilled cheese mistake that befalls sandwich-makers is forgetting a cardinal grilled cheese commandment: simplicity rules. There are three ingredients in a grilled cheese sandwich -- bread, cheese and butter. Other things are welcome once in a while, but as the number of ingredients increases, so too does the mediocrity of the sandwich. And we just can't abide mediocre grilled cheeses. Without further chastising, let's talk about the 10 most common grilled cheese mistakes.
Want to read more from HuffPost Taste? Follow us on Twitter, Facebook, Pinterest and Tumblr.
PHOTO GALLERY
Grilled Cheese Mistakes
BEFORE YOU GO