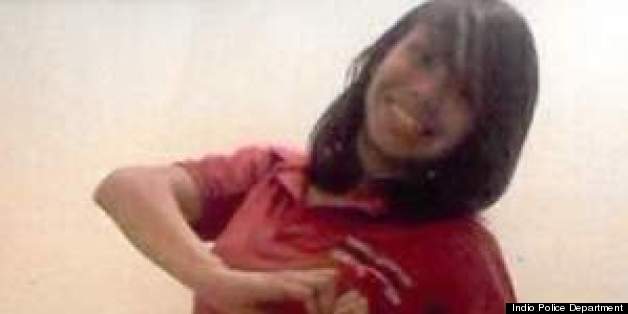 Police in California are searching for a missing teenage girl last seen Friday morning when a family member dropped her off at school.
Guadalupe Garcia, 14, was reported missing by her family when she failed to return home from school. According to administrators at Jefferson Middle School in Indio, about 26 miles east of Palm Springs, Garcia did not attend any of her classes that day.

"We don't think she's in danger, but we're not 100 percent sure," Indio police spokesman Hank Peeters told The Desert Sun.
Authorities said there is no indication Garcia's disappearance is connected to an attempted kidnapping that happened at Indio High School on May 13. In that case, a female senior student reported she was walking to school when an adult male Hispanic grabbed her by the arm and said, "Just get into the vehicle." The girl, police said, managed to push the suspected kidnapper away and he fled in a beige older model Ford Expedition.
Police investigated a second reported kidnapping of a female student at Indio High School on May 21. However, a follow-up investigation revealed the incident did not occur as originally reported by the victim. The suspect in that case is allegedly known to the victim and authorities believe there is a "strong possibility" that an assault had actually occurred. The case is still under investigation.
Guadalupe Garcia is described as a Latina, 5 feet 1 inch tall, and 129 pounds, with black hair and brown eyes.
An Amber Alert has not been issued for Garcia because the circumstances do not fit the criteria for issuing a statewide alert.
Anyone with information should contact Indio police at 760-391-4057 or Valley Crime Stoppers at 760- 341-7867.
BEFORE YOU GO
PHOTO GALLERY
Missing Children