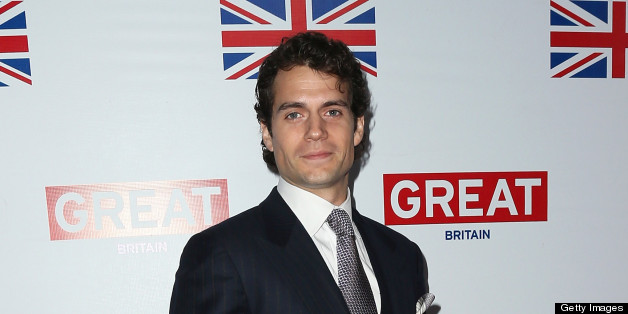 The studio system hasn't existed in Hollywood since the 1950s, but don't tell that to Warner Bros. According to Variety, the studio -- which frequently works with the same stable of talent -- has reportedly begun talks with "Man of Steel" star Henry Cavill to replace Tom Cruise in "Man From U.N.C.L.E." "Man of Steel" is also a Warner Bros. release.
Cavill joins an army of Hollywood leading men who have had their names attached to "Man From U.N.C.L.E." The film, a reboot of the cult 1960s television series about a pair of spies, was originally going to star George Clooney. After he had to bow out of the film after suffering a back injury in 2011, Johnny Depp, Channing Tatum, Bradley Cooper, Joel Edgerton, Ryan Gosling and Michael Fassbender were all rumored for the film at one point or another. Cruise came aboard in March of this year, but then left the project to work on "Mission: Impossible 5." That leaves Cavill in the starring role as Napoleon Solo. Armie Hammer is also attached to the film, which Guy Ritchie will direct.
Warner Bros., of course, isn't the only studio that likes to promote talent from within. Sony has kept many of the same actors on its lot, including Andrew Garfield ("The Social Network," "The Amazing Spider-Man" franchise), Emma Stone ("Superbad," "Easy A," "The Amazing Spider-Man" franchise") and Channing Tatum ("The Vow," "21 Jump Street," "White House Down").
For more on Cavill, including the other project Warner Bros. may look at him for, head to Variety.
[via Variety]
PHOTO GALLERY
Celebrity News & Photos
BEFORE YOU GO