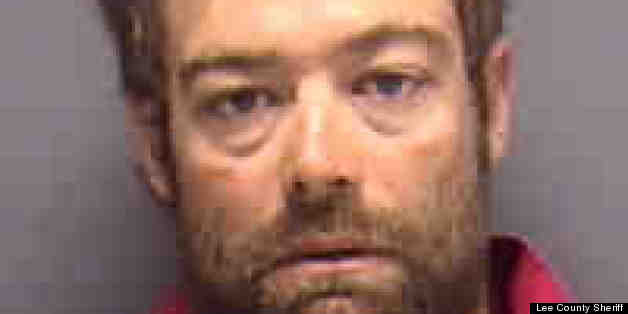 A reckless man involved in a fight at a Florida beach allegedly plunged his vehicle into a canal while trying to flee police.
The trouble started in Fort Myers with two groups of beach goers arguing throughout the day, according to the Lee County Sheriff's office.
Two men from one group returned to the beach with a rifle and their opponents prepared to square off by arming themselves with a knife, a baseball bat and beer bottles, the authorities claimed.
Amid the scuffle, the rifle went off and blew out a parked car's tire. The sound of the gunshot caught the attention of a nearby sheriff's deputy who rushed to investigate.
One man, Justin Lupski, 30, allegedly hopped into his vehicle and fled despite the deputy's order to stay put. While trying to elude pursuing police, Lupski rammed into a marked patrol car.
The chase ended with Lupski crashing into a canal. Police apprehended him when he swam to shore.
He was taken to a hospital to be treated for unspecified injuries. His father-in-law claimed that Lupski might have been shot in the shoulder and stabbed during the melee.
The charges levied against Lupski include aggravated battery, aggravated assault, resisting an officer and fleeing police. Bail was set at $39,000 this morning, WINK reported.
Lupski had previously been charged with hit-and-run in 2002, according to records on the sheriff's website.
BEFORE YOU GO
PHOTO GALLERY
Too Much To Drink?