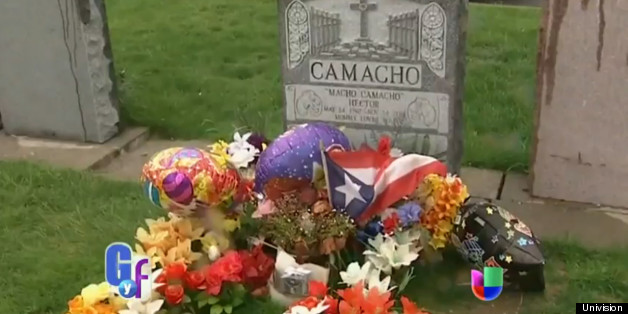 Héctor "Macho" Camacho would've turned 51, yet he passed away at 50 after being ambushed in a parking lot. Away from the controversies brought on by his death, his mother, sister and various family members celebrated the boxer's birthday in the New York Cemetery where he was buried.
"We came to celebrate him. It's been a very difficult year for me, my first Mother's Day without him and now his birthday. That's why we wanted to celebrate it," Macho's mother told a reporter from Univision's show 'El Gordo y La Flaca'
Watch the "El Gordo y La Flaca" episode in Spanish below
The matriarch of the family also said that things have been more relaxed and that she's not fighting with all of her son's girlfriends. She did though, maintain the mystery about the story of the famous "macho" gold chain that she had pawned and promised to recover.
During the birthday celebration everyone who was present wore jerseys with the boxer's name while they sang and released balloons into the wind as a way of honoring him. After the tears there was much laughter and partying.
BEFORE YOU GO
PHOTO GALLERY
PHOTOS: Hector "Macho" Camacho