Don't cry over spilled milk? Apparently in China, it's more like don't handcuff a teen over spilled water.
Reports recently surfaced on microblogging site Sina Weibo that a teenaged girl was handcuffed for spilling water on a government official's vehicle in China's Guizhou province. Following the social media claims, authorities placed two Chinese officials under investigation this week for their involvement in the alleged incident, Agence France-Presse reports.
According to Xinhua News Agency, Communist Party official Yuan Zehong and local police officer Chen Song were suspended pending the outcome of the investigation.
If social media reports are to be believed, the incident occurred on April 6, when 13-year-old Rao Yao accidentally splashed water on a car that was carrying a local deputy mayor. A physical altercation between the girl and the deputy mayor, which also involved the teen's family members, may have ensued. The shared social media post also alleges that the teen was later detained at the local police station for several hours.
(Story continues below)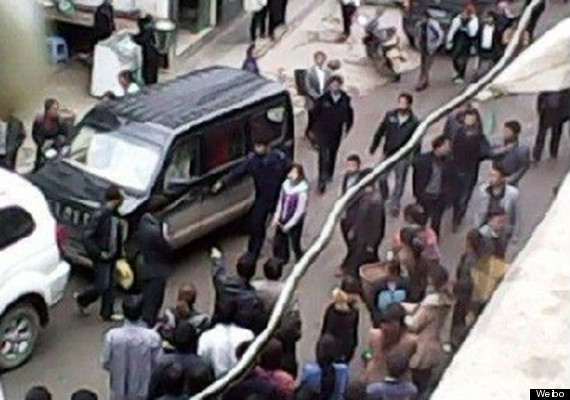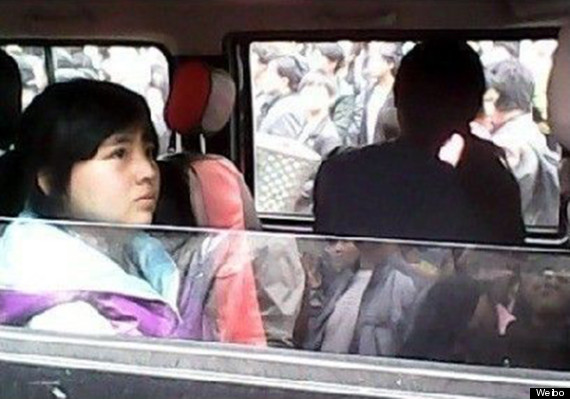 The details of the events following the spill are murky, at best. The claim that the teen was handcuffed and paraded in public was widely circulated on social media; however, as CNN notes, the Weibo account that contained the original post appears to have been deleted.
Speaking to a local newspaper, Yuan said the circumstances were more complicated than described on social media, and the incident actually arose after government officials got into an argument with the teen's family over their street stall, China Daily reports.
According to Chinese tabloid Global Times, Yuan confirmed that Rao was handcuffed after the spill, but said she was merely walked to a vehicle, rather than paraded through the streets. Yuan said officials were not aware of Rao's age at the time.
As the BBC notes, the social media report of the handcuffed teen is part of a "growing phenomenon of Chinese internet users exposing information about officials perceived to have done wrong."
However, as witnessed earlier this week, it appears the social media exposés are not limited to government wrongdoing. Weibo users also outed a teenaged tourist from China after a photo of his vandalism of an Egyptian temple was circulated online.
BEFORE YOU GO
PHOTO GALLERY
Who's Who In Chinese Politics