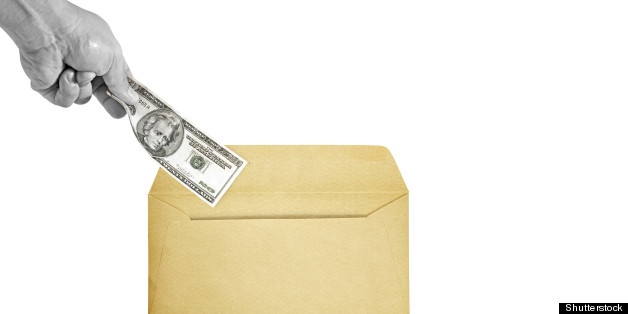 By Manuela Badawy
NEW YORK (Reuters) - Endowments of private foundations with assets of less than $50 million grew by 10 percent in 2012 as donors dramatically increased their contributions and investment performance improved, a firm that tracks the foundations reported on Wednesday.
Foundation Source, the largest U.S. service provider for small private foundations, said in a report that assets held by a sample group of foundations grew to $2.1 billion in 2012 from $1.9 billion in 2011, owing to a recovery in financial markets that allowed donors to increase their contributions.
The findings were based on transactions of 732 Foundation Source clients between January 1 and December 31, 2012. The study group increased their grants and charitable donations by 9.2 percent in 2012, from the year before. In 2012, they gave $215.7 million in the aggregate, compared with $197.5 million in 2011.
The foundations were able to replenish their coffers by adding $1.06 for every dollar they spent on grants and charitable expenses, up from 93 cents for every dollar spent in 2011.
The report is a snapshot of the activity of 98 percent of the 86,000 private foundations in the United States that have assets of less than $50 million. The 86,000 altogether hold roughly $550 billion.
"The information, on what they are spending, how much new money is coming in, and what their allocations are, is very helpful to me in creating a strategy to help foundations manage their money," said Phil Shaffer, managing director of wealth management and institutional consulting director at Graystone Consulting, a division of Morgan Stanley.
"That information has been available for the big size foundations for a long time but not for this size of foundations until now," said Shaffer, who was part of a panel enlisted by Foundation Source to review its findings.
Shaffer said that the allocations data gives him and other financial advisers a chance to educate foundations as to why they might want to have a more diversified asset portfolio.
"These results could differ appreciably from those recorded by the country's largest foundations, yet year-after-year it's the mega-foundations that influence overall perceptions about foundation performance. It's a distorting perspective," said King McGlaughon, chief executive of Foundation Source.
For the small foundations surveyed by Foundation Source, investment returns rose by 9.3 percent last year, up from a 1.5 percent loss in the previous year and a 4.3 percent loss from 2008 to 2011.
"The actual amount of grant-making increased in dollars on top of significant portfolio growth of those foundations," McGlaughon told Reuters, adding that despite a sharp drop in foundations' endowments after the 2008 financial crisis, foundations have been rebuilding their assets at a fast pace.
(Reporting by Manuela Badawy; Editing by Jennifer Ablan and Steve Orlofsky)
BEFORE YOU GO
PHOTO GALLERY
10 Most Ethical Employers In U.S.