A rare phenomenon caused by warm weather sent onlookers running for safety last week after massive chunks of ice began rapidly rising out of an Alaskan river.
The Kuskokwim River, a freshwater river that flows through central and southwestern Alaska, thawed late this year due to an unusually cold spring, Dave Cannon, the environmental director of the native village of Napaimute, Alaska, told the Huffington Post. Canon, who arrived at the river Sunday shortly after the amateur YouTube video featured above was filmed, uploaded the clip in order to share with the world what he just barely missed out on experiencing.
When the ice broke, the river's current pushed it about fifty feet up the riverbank in the town of Aniak, Alaska, sending town residents scrambling for safety.
"The last time this happened was about six years ago," Cannon said, adding that the concrete bank seen in the video was built for this exact reason.
The 800-mile-long Kuskokwim River, Alaska's 2nd longest river, can be a destructive force during the spring.
Photos posted on the nearby town of Bethel's Search and Rescue website Wednesday show severe flooding in the tiny village of Akiak, Alaska, which is located along the Kuskokwim -- result of a large ice jam in the river.
A few days earlier, the Alaska Dispatch reported that warm weather had loosened ice jams on another section of the Kuskokwim, causing the town of Circle to be flooded.
Dramatic photos of Circle show heavy damage to houses and people canoeing down the streets.
Photos of the ice after the thaw, compliments of Dave Cannon: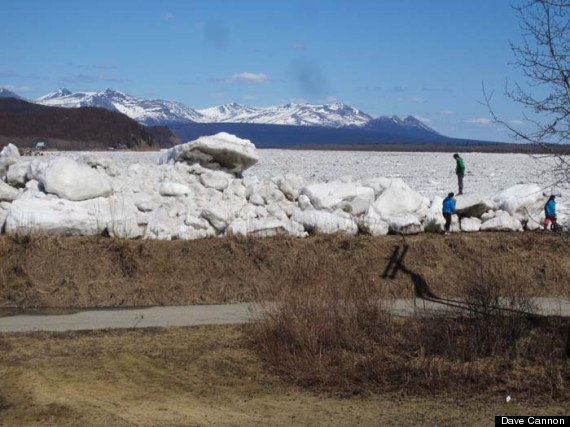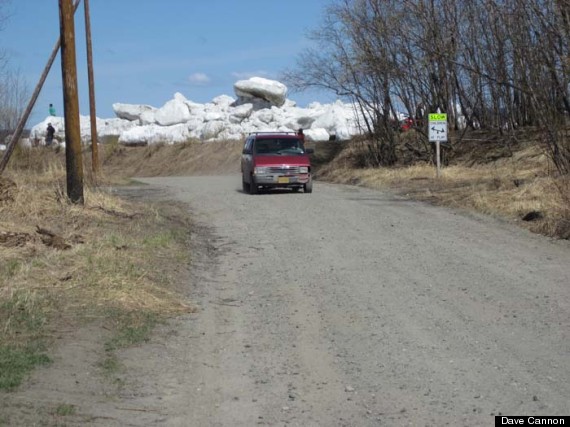 (h/t Storyful)
BEFORE YOU GO
PHOTO GALLERY
Harper Collins' Climate Change Photos