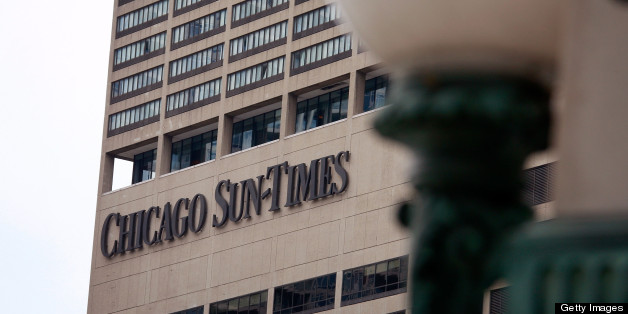 The Chicago Sun-Times' Thursday eulogy of former chief photographer Bob Kotalik turned out to be a harbinger of doom as the venerable metro paper would announce the layoff of its entire photography staff just hours later.
Media reporter Robert Channick from rival paper The Chicago Tribune first floated the news via Twitter Thursday morning:
Chicago Sun-Times lays off its full photography staff; plans to use freelancers going forward.

— Robert Channick (@RobertChannick) May 30, 2013
Sources told Channick about 20 full-time staff photographers received the news. According to Crain's Chicago Business, the number of Sun-Times employees affected, which also includes publications like the Chicago Reader, could be as high as 30. As of 2012, the Sun-Times was the nation's 10th-largest paper by circulation.
The Sun-Times cited an increasing demand for video and "other multimedia" as a reason behind the cut. Media reporter Jim Romenesko shared a statement issued by the Sun-Times, which read:
"The Sun-Times business is changing rapidly and our audiences are consistently seeking more video content with their news. We have made great progress in meeting this demand and are focused on bolstering our reporting capabilities with video and other multimedia elements. The Chicago Sun-Times continues to evolve with our digitally savvy customers, and as a result, we have had to restructure the way we manage multimedia, including photography, across the network."
The paper reportedly plans to use freelancers going forward.
After the news broke, a tipster told Romenesko, "Photog email accounts are already shut down…emails to our photo staff just got returned…this is bananas."
In decades past, the Sun-Times was home to Pulitzer Prize-winning photographers Jack Dykinga and John H. White.
BEFORE YOU GO
PHOTO GALLERY
25 Biggest U.S. Newspapers In 2012