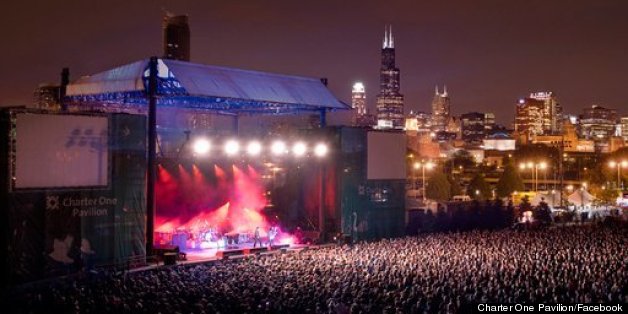 SOUTH LOOP — Headaches caused by recent heavy rain in Chicago didn't end with flooded basements and citywide power outages: The weather also forced Charter One Pavilion's first post-renovation concert to be relocated.
Dispatch, scheduled to play the Northerly Island venue Saturday announced via Twitter and Facebook late Wednesday that its show would be relocated to UIC Pavilion after reps from Charter One warned "that their winter renovations wouldn't be completed in time for this Saturday's show."
"We were floored and upset because we were looking forward to spending an evening under the stars with over 7,000 of you," the band posted on its Facebook page late Wednesday afternoon.