Mom loved this cute kid note so much, she framed it.
Title: Mommy Fact Sheet
Author: Lilly Wells
Grade level: Kindergarten
In translation: Question 4: Beer; Question 5: Crab legs; Question 7: Chicken chili.
Mom's reaction: "Didn't really think our twin girls noticed that we enjoyed our 'beverages' on occasion!"
Other beverages Moms like: Wine.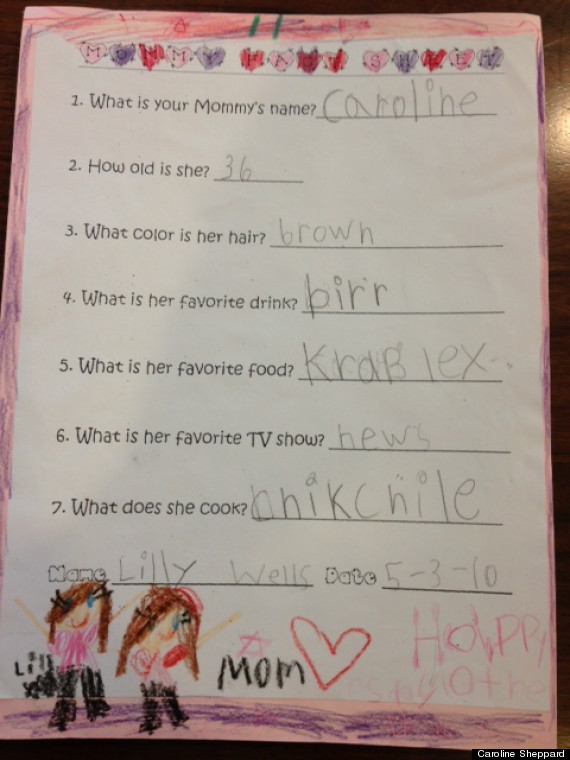 Has your child drawn or written something funny? Send a photo, along with your child's name and age, to kidnotes@huffingtonpost.com or via Facebook or Twitter -- and it may be featured as our Cute Kid Note of the Day.
Next Cute Kid Note of the Day: Ascha's Assignment
BEFORE YOU GO
PHOTO GALLERY
Cute Kid Notes