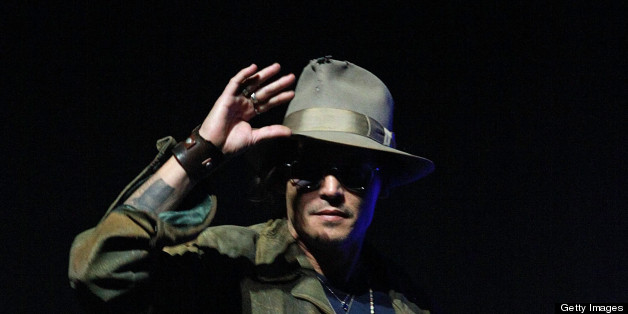 Joel Edgerton can't seem to catch a break. The Australian star -- who has watched as Michael Fassbender, Jude Law and Bradley Cooper have dropped out of the Western "Jane Got A Gun" -- was set to appear opposite Johnny Depp in "Black Mass." According to Deadline.com, however, Depp has "become shaky" on the film, meaning it could get tossed into development hell. No reason was given for Depp's second thoughts in the Deadline.com story, but THR reporter Borys Kits noted on Twitter that Depp's salary is the issue. Depp was set to star in "Black Mass" as famed Boston mob king and FBI informant Whitey Bulger.
That "Black Mass" is having trouble shouldn't be too surprising, at least to those who believe in coincidence. Barry Levinson is on board to direct "Black Mass," and he ran into similar bad luck and monetary issues while trying to get the mob film "Gotti: In the Shadow of My Father" off the ground. Joe Johnston is now set to direct that film.
As for Depp, even if he drops "Black Mass," the actor won't be hurting for work. Disney just hired Joachim Ronning and Espen Sandberg ("Kon-Tiki") to direct "Pirates of the Caribbean 5" with Depp returning as Captain Jack Sparrow.
For more on "Black Mass," head to Deadline.com.
[via Deadline.com]
PHOTO GALLERY
Celebrity News & Photos
BEFORE YOU GO