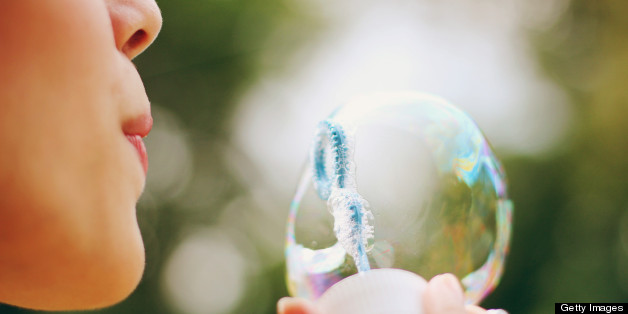 Would you feel less stressed at school if teachers led their classes wearing red clown noses, students blew bubbles all over campus, and your favorite music was playing (with everyone dancing along) in the hallways between classes?
For Lexington High School's second Stress Reduction Day, that's exactly what happened. For one day, playing and relaxing were the most important orders of business, as students of the Lexington, Massachusetts school got to enjoy yoga classes and mindfulness training, as well as music, sidewalk chalk and bubbles.
Teachers and school administrators agreed that something had to be done about the increasing amount of academic pressure being placed on the students at one of the state's most competitive public schools. Principal Laura Lasa even admitted that stress levels at the school were "alarmingly high."
"Everyone has extreme goals and they want to do really well, and stress is a part of that," senior class president Zach Strohmeyer told the Boston Globe. "It's just important that we recognize that it's there and have ways to deal with it."
And with young people coming of age as America's "most stressed generation," programs to help high school students relax and unwind are more important than ever before.
Lexington isn't the only high school taking notes of high student anxiety levels and implementing new stress-relieving measures. This weekend, Newark's Central High School will host a day-long festival with yoga, meditation and healthy eating options for the school community. Other schools have incorporated relaxation practices and "no-homework nights" a part of the curriculum to curb students' stress.
Click through the slideshow below for more amazing ways that high schools are helping students de-stress.
BEFORE YOU GO
PHOTO GALLERY
8 Awesome Ways High Schools Are Helping Students De-Stress