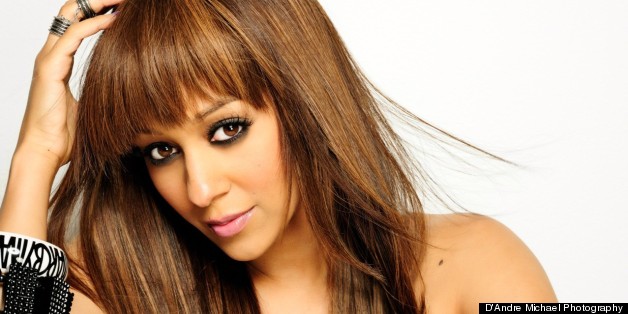 "Hollywood Unplugged," a new series on HuffPost Entertainment, shows our culture's most influential figures in a new light. Instead of focusing on their accomplishments, it examines how they continue to thrive despite the inevitable stress.
Tia Mowry has been working in Hollywood since she was a little kid -- fans remember her as Tia Landry on the ABC/WB series "Sister, Sister" -- so she knows a thing or two about juggling hectic schedules. However, now that she's mom to her almost two-year-old son, Cree, managing to stay serene and stress-free in Hollywood is a whole new ballgame. Mowry shared some of her tips on how she relaxes and rewinds for "Hollywood Unplugged."
The Huffington Post: How do you know when it's time to unplug and recharge?
Tia Mowry: Whenever I start to feel disconnected from the world, or I begin to get extremely overwhelmed and exhausted, I know that it's time to get recharged and re-connected.
What's the first thing you reach for when you need to decompress?
My son, Cree. He puts everything back into perspective and helps me de-stress.
If you had to pin an inspirational saying to the wall, what would it say?
Carpe diem!
Whose ability to balance work and life to you envy?
Jessica Alba's. I'll see her in Korea without her family and then she's back in New York with her family, and then she's off to Paris and then back home. I totally envy her ability to spread herself so thin yet still be able to balance it all -- all on top of running her booming enterprise, The Honest Company.
Where do you go when you need a change of scenery?
Hawaii.
What do you do when anxiety is keeping you up at night?
I go straight to my iPhone. I'll look at all my pictures from the last few months from the oldest to the newest, and find joy in the memories.
What's your secret to staying serene on the road?
One word: Sade.
What song, TV Show, book or work of art lowers your blood pressure?
Song: "Adorn" by Miguel
TV Show: "So You Think You Can Dance"
Book: "The Alchemist" by Paulo Coelho
What advice would you give your stressed-out self?
Relax. Relate. Release.
PHOTO GALLERY
Celebrity News & Photos
BEFORE YOU GO