It's only been three months since Amber Rose gave birth to her son Sebastian "Bash" Taylor with rap star fiance Wiz Khalifa and now the buxom beauty is onto her next big task--getting married.
We can't imagine being in the right mental and physically state to slip, er, squeeze into a wedding dress right after having a baby, but Amber seems thrilled about the process. The 29-year-old, who has been seen flaunting a fab post-baby bod, took to Twitter and Instagram yesterday to share a sneak peek of her wedding gown.
Can u guess what dress I'm getting fitted for today? ;-) instagram.com/p/Z8q3qiQvCX/

— Amber Rose (@DaRealAmberRose) May 30, 2013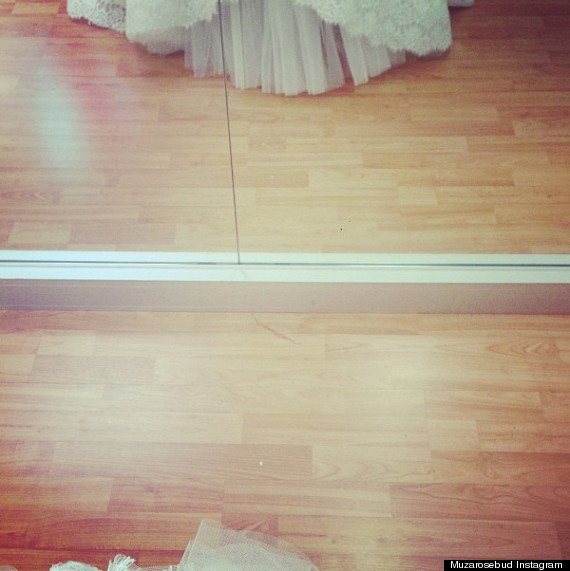 Although we can't see much of the gown, it's safe to say there is lots of tulle and lace. Word on the street is Amber said "yes" to the dress last year, before she found out she was pregnant. But we don't know if this is the same gown or a new one. Either way we're sure she'll look lovely. Let's just hope there aren't any marijuana motifs (see: this).
What do you think of the dress thus far? Also, check out the slideshow below for a look at celebs who tied the knot in unconventional gowns.
BEFORE YOU GO
PHOTO GALLERY
Non-Traditional Celebrity Wedding Dresses