Long before former Rep. Anthony Weiner ran for Congress, he launched a campaign that made him the then-youngest New York City Council member in history at age 27.
But his big 1991 city council win didn't come smoothly. Weiner's upset victory came days after he sent out a race-baiting flier depicting rival Adele Cohen as being a puppet of Jesse Jackson and David Dinkins.
Cohen recently told the New York Post the flier was a "real smear" and "there was no way to answer it." Weiner apologized to Cohen in a hand-written letter one day after his win.
"I made a mistake that cannot be undone. I'll have to live with it," Weiner wrote in the letter, a copy of which was obtained by Up w/Steve Kornacki. "I'm sorry you do as well. I hope that in time I will have the opportunity to redeem myself to you and to the many others who are rightly angry with me."
The letter, provided to HuffPost by Up w/Steve Kornacki, will be shown on the MSNBC morning show Saturday along with new information about the incident. View an image of the letter below: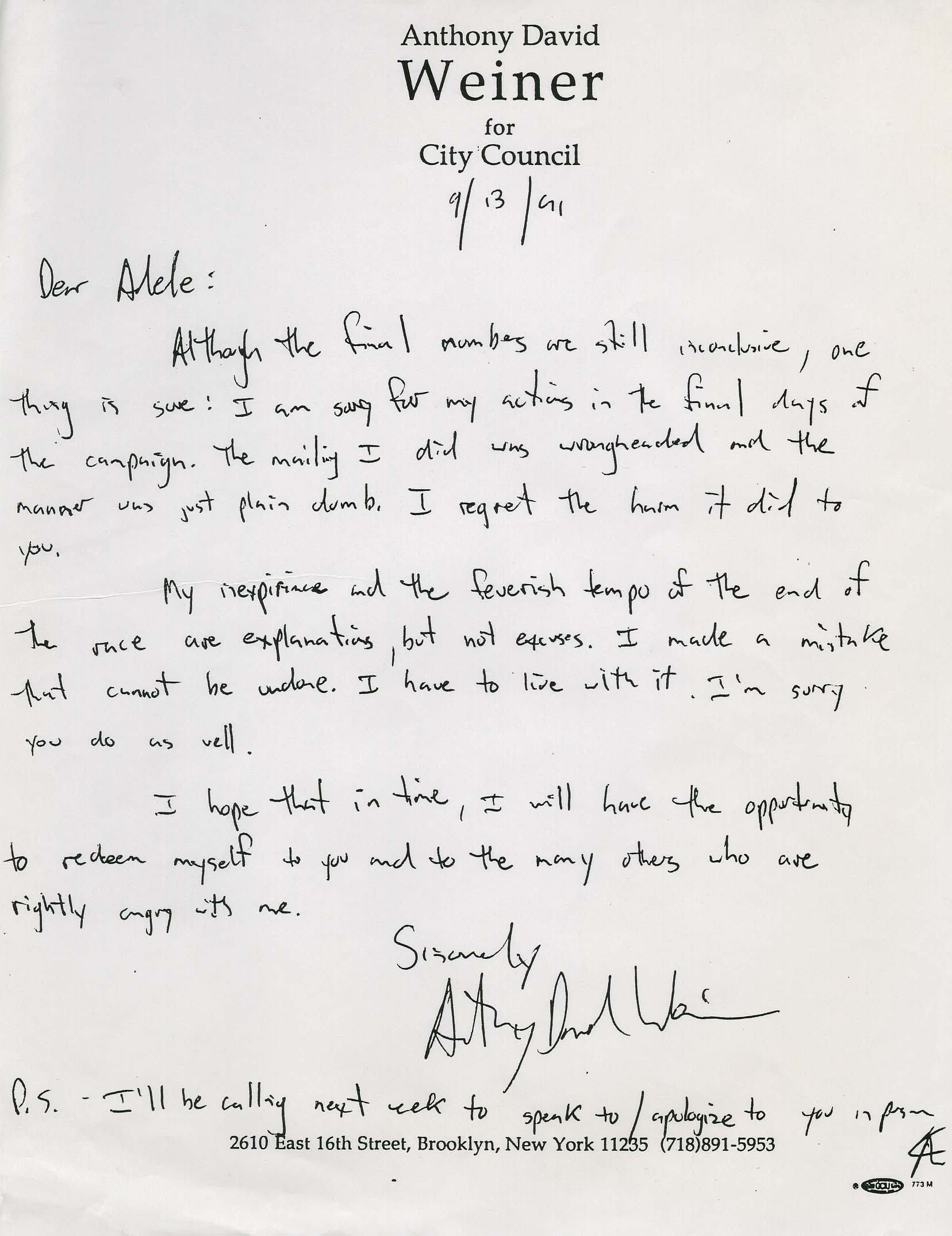 BEFORE YOU GO
PHOTO GALLERY
Politicians Who Wanted A Second Chance