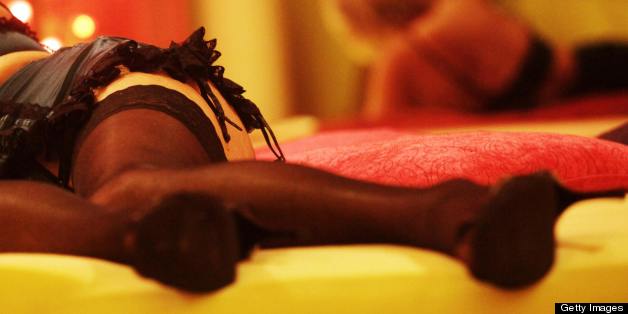 Spending our days on the interwebs has its advantages, one being that we come across lots of excellent pieces of journalism. Every week, we'll bring you our favorite online reads that didn't appear on our site. Disagree with the selection? Leave your suggestions in the comments or tweet #bestreads at @HuffPostWorld.
Erotic Republic
Foreign Policy -- Afshin Shahi
While not necessarily positive or negative, Iran's sexual revolution is certainly unprecedented. Social attitudes have changed so much in the last few decades that many members of the Iranian diaspora are shellshocked when they visit the country: "These days Tehran makes London look like a conservative city," a British-Iranian acquaintance recently told me upon returning from Tehran. When it comes to sexual mores, Iran is indeed moving in the direction of Britain and the United States -- and fast.
The 9/11 Conspiracy Theorist Who Changed His Mind
The Telegraph -- Will Storr
"I don't have the same love for people as I did," he says. "I've become a misanthrope and I've become very cynical. I hope it goes away." Looking back, he describes the conspiracy community as an "evil-worshipping paranoia. As someone who's been deep in it, and seen the hatred and the insanity, I think big terrorist attacks will come from conspiracy theorists." He can envisage an assassination or a bombing carried out by a conspiracy believer who has lost all contact with reality.
India Needs A Sexual Revolution
The Wall Street Journal -- Shikha Dalmia
Such veneration of women may surprise foreign observers of India, considering the recent epidemic of rapes there and publicity about the everyday harassment that Indian women face—lewd gestures, catcalls, groping and worse. Some have blamed modernity, suggesting that India needs to return to its past. But when it comes to "eve teasing" (as this practice is euphemistically called), I would argue the opposite: It is precisely the stubborn hold of India's prudish culture that has made many Indian men so callow.
Unprotected: How Legalizing Prostitution Has Failed
Der Spiegel -- Spiegel Staff
It seems likely that every law enforcement officer who works in a red-light environment hears this same web of lies over and over again. The purpose of the fiction is to cover up all indications of human trafficking, in which women are brought to Germany and exploited there. It becomes a statement that transforms women like Alina into autonomous prostitutes, businesswomen who have chosen their profession freely and to whom Germany now wishes to offer good working conditions in the sex sector of the service industry.
A Deafening Silence
The European -- Stefano Casertano
I'm a Lazio fan myself, yet after episodes like these I believe that Rome's soccer teams should be barred from international competitions. This is not to punish violent and anti-Semitic loners, but to raise awareness in society. Can you imagine what reactions Germans would have? If it is true that Italy is numb and only thinks about soccer, the only alarm that can wake Italians up may be the interruption of the soccer season.