New York Mets star David Wright will have to wait to see if he is chosen to play in the All-Star Game. But he already has the cougar vote.
CougarLife.com, a dating site for women of a certain age seeking men shorter in the tooth, named the 30-year-old third baseman the "hottest cub" among major league players.
(Story continues below)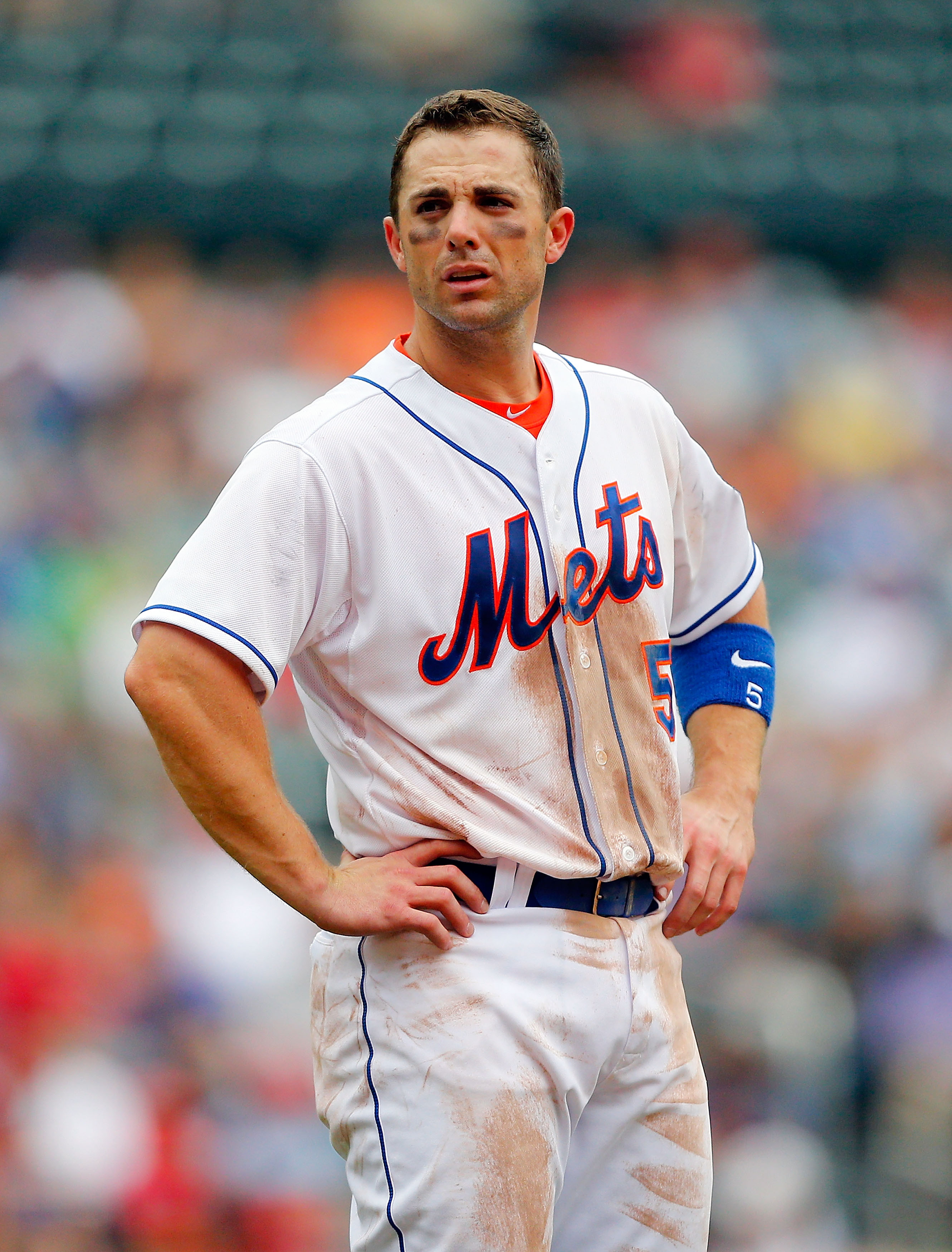 David Wright, CougarLife's' "hottest cub" among boys of summer. Here, Wright looks on against the Cincinnati Reds at Citi Field on May 22. (Photo by Jim McIsaac/Getty Images)
More than 11,000 women took the poll to rank their boys of summer, according to the CougarLife blog.
Rounding out the top 10 were Cole Hamels, 29; Matt Kemp, 28; Carlos Gonzalez, 27; Robinson Cano, 30; Anthony Rizzo, 23; Miguel Cabrera, 30; Buster Posey 26; Joe Mauer, 30; and Bryce Harper, 20.
"With all those virile young men rounding the bases in form fitting pants, what's not to like?" Miss CougarLife Marlo Jordan said on the blog post.
Outlets chimed in on the breathtaking news.
The New York Daily News noted that cougars might want to hunt elsewhere, cause Wright is engaged to model Molly Beers.
Yardbarker got a little catty, declaring that the honor "apparently means that a bunch of presumably desperate, lonely (and frisky?) middle-aged women who frequent the site have taken a shine to the New York Mets third baseman."
Meowwww!
Note: CougarLife lists Anthony Rizzo's age as 31. However, according to information listed on MLB.com, Rizzo is 23.
BEFORE YOU GO