Hayden Panettiere slipped into a teeny red bikini while relaxing on a boat over Memorial Day weekend.
In a snapshot posted to her Twitter account, the 23-year-old beauty wears a crimson bikini with matching lipstick and her blonde hair tousled in wet waves. Glistening waves made for a pretty backdrop as she posed next to her friend, alternative singer/songwriter Erin McCarley.
My girl! @erinmccarley twitter.com/haydenpanettie…

— hayden panettiere (@haydenpanettier) May 26, 2013
Panettiere credits her amazing bikini body to eating healthy, but doesn't deprive herself. She told Self magazine in December that she makes egg-white scrambles with veggies for breakfast and eats chicken or fish with greens for lunch. If she wants to indulge she does it earlier in the day so she can burn it off later on.
Although she is in the limelight as the star of ABC's "Nashville," Panettiere tries not to succumb to the pressures of Hollywood.
"I've grown into myself and my body," she told the mag. "In Nashville, you see women, even successful singers, who have voluptuous bodies and everyone is supportive. You don't get the kind of criticism you might in Hollywood. To me, the confident curvy girl is so much sexier than the insecure skinny girl."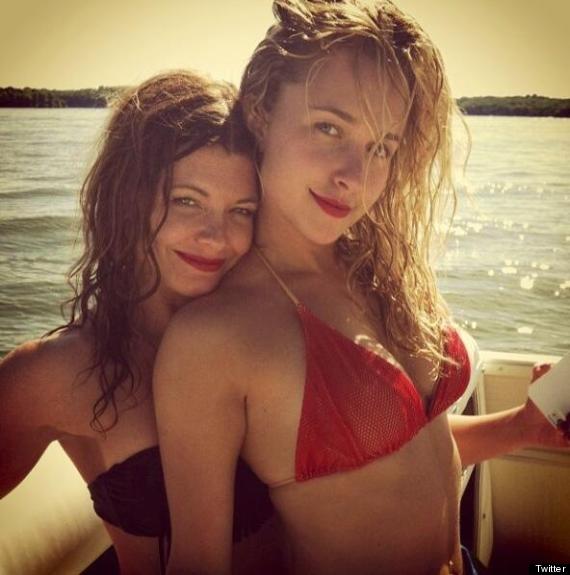 BEFORE YOU GO
PHOTO GALLERY
Celebrity Bikini Bodies