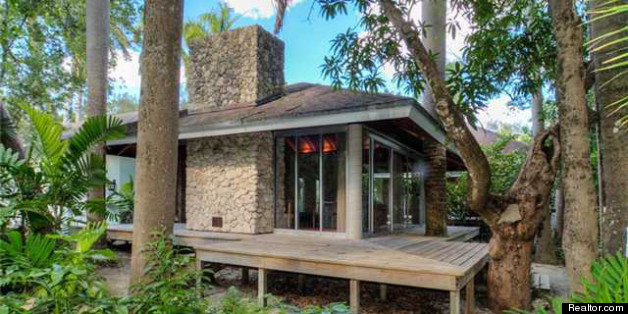 While Miami historic preservationists fight to designate a 1925 home a historic landmark, thereby preventing its Real Housewives owner from gutting it, there are a handful of beautiful Miami homes older than that currently on the market.
Miami real estate officially boomed in the mid-1920s, so it's rare to find any property more than 80 years old. But HuffPost Miami worked with Realtor.com to find gorgeous 305 homes that are around 100 years old and currently for sale.
"Miami and Ft. Lauderdale may be known as young hot spots, but for homes, sometimes older is better," Alison Schwartz, Vice President, Corporate Communications at Move, Inc., operator of Realtor.com, told HuffPost Miami. "Both cities have some of the most beautiful homes close to or more than 100 years old. While some may be pricey, they carry a lot of history which definitely adds to their value."
One adorable bungalow was built in 1902 for William Vogleson Little, the developer of Coconut Grove community Ye Little Woods.
Another, built in 1910, looks fit for an old Hollywood starlet with a thing for Moorish mansions.
Compare these century-old homes to the rest of Miami newish real estate and three things stand out: the lush, lush land surrounding them, the warm tones of wood used throughout the interiors, and the glorious use of coral rock both inside and out.
Click below for the best historic Miami homes on the market, many featuring Dade county pine floors, cathedral ceiling, porches, and coral rock fireplaces:

PHOTO GALLERY
Best Historic Miami Homes
BEFORE YOU GO