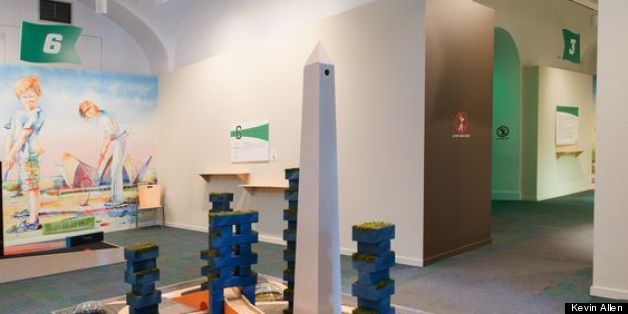 WASHINGTON -- Summer is mini golf season but when it's sweltering outside, who wants to sweat it out on the (miniature) links? The National Building Museum's solution: bring back its popular indoor mini golf exhibition .
Eighteen holes of air-conditioned mini golf (two courses of nine holes each) await visitors, each hole designed by D.C. area architects, contractors and landscapers to embrace the theme "Building the Future." Before the course opened, designers shared their visions for each hole in preliminary models -- take a look.
The National Building Museum mini golf exhibition opened Memorial Day and will close Labor Day; admission is $5 per course per wannabe Tiger Woods ($3 for members or with purchase of a full-price exhibition ticket).
Click through the slideshow to peek inside the National Building Museum mini golf course:
PHOTO GALLERY
National Building Museum Mini Golf
After a friendly (or not-so-friendly, your choice) game of mini golf, check out Hill Country's Backyard Barbecue on the National Building Museum's lawn. With finger-licking barbecue, cold beer and custom cocktails, plus live music on Friday and Saturday nights, the outdoor barbecue brings the taste of the Lone Star State to the Nation's Capital.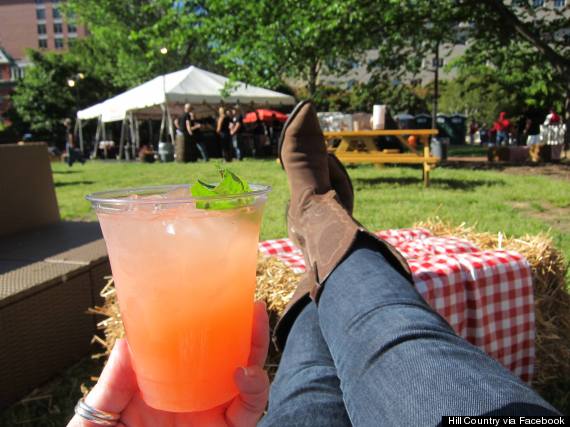 BEFORE YOU GO