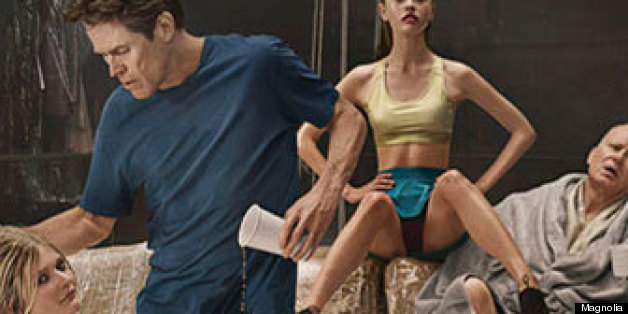 Lars von Trier is becoming an expert craftsman when it comes to titillating us with details of his highly anticipated upcoming movie "Nymphomaniac." The provocative director has now unveiled the titles of the eight chapters that will comprise the erotic movie's two parts.
Chapter 1: "The Compleat Angler"
Chapter 2: "Jerome"
Chapter 3: "Mrs. H"
Chapter 4: "Delirium"
Chapter 5: "The Little Organ School"
Chapter 6: "The Eastern and the Western Church (The Silent Duck)"
Chapter 7: "The Mirror"
Chapter 8: "The Gun"
The movie's website announces that more is to come on June 28.
Each of the eight chapters is slated to receive its own teaser, which will include a headline, film still and short narrative description, according to a statement released in conjunction with the chapter titles. These teasers will be printed in select newspapers across the world and on the movie's website during the months leading up to its release.
The statement also reveals that von Trier, who posted a photo of himself with a gag over his mouth, feels he is coining a new genre with "Nymphomaniac": digressionism, which he defines as "depart[ing] from the main subject."
Here's the full statement about von Trier's plans to continue to tease us mercilessly as we struggle to contain our anticipation for this movie. The text was accompanied with a photo of a gagged von Trier with tape over his mouth:
In 2011 Lars von Trier decided to refrain from all public statements and interviews. To this date he has kept his word.

But his stories are still being told worldwide and Nymphomaniac will be no exception.

Using a structure known from literature Nymphomaniac consists of chapters, encapsulating both VOLUME I and VOLUME II and during the next eight months, starting from June and like domino pieces counting down to the release, small bites of these chapters will be published exclusively by a community of selected newspapers around the world.

Each chapter teaser is defined by a headline, a still and a short narrative that playfully unveils the multilayered universe of Nymphomaniac with which Lars von Trier wants to introduce a new film genre: Digressionism.

[Digress /dɪˈgrɛs, daɪ-/ verb: Depart from the main subject]
In case you haven't already seen it, here's the movie's poster, which was unveiled earlier this month.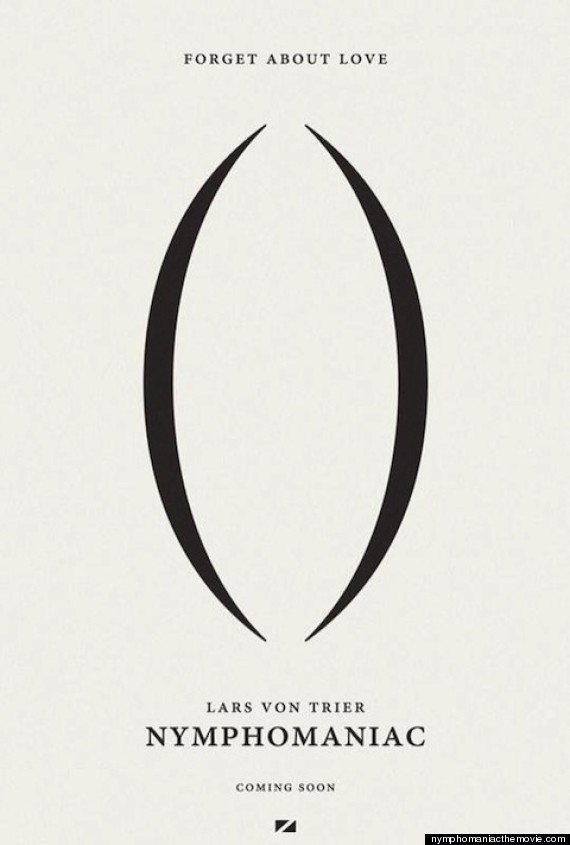 "Nymphomaniac," starring Charlotte Gainsbourg, Shia LaBeouf and Uma Thurman, is slated for December releases in Sweden, Denmark and the Netherlands. No date has been set yet for a U.S. debut.
BEFORE YOU GO
PHOTO GALLERY
2013 Movies To Watch