Is it just us, or is Selena Gomez growing up to be one stylish diva?
The 20-year-old stopped by MuchMusic headquarters in Toronto, Canada, yesterday for an interview and a performance. She chose to flaunt her slim features and show off her toned tummy in a knitted crop top, checkered pants, sandals and suspenders, which make for an ... ehm ... original choice.
The young stunner, who will go on tour later this summer, has recently performed at several big shows -- such as the 2013 Radio Disney Awards and Billboard Music Awards. She also drew some fire for yet another original piece of attire: The sparkling bindi she wore on her head for her performance at the MTV Movie Awards.
On par with her skyrocketing status, Justin Bieber's on-again off-again girlfriend is also rumored to inherit Mariah Carey or Nicki Minaj's seat on "American Idol" next season.
PHOTO: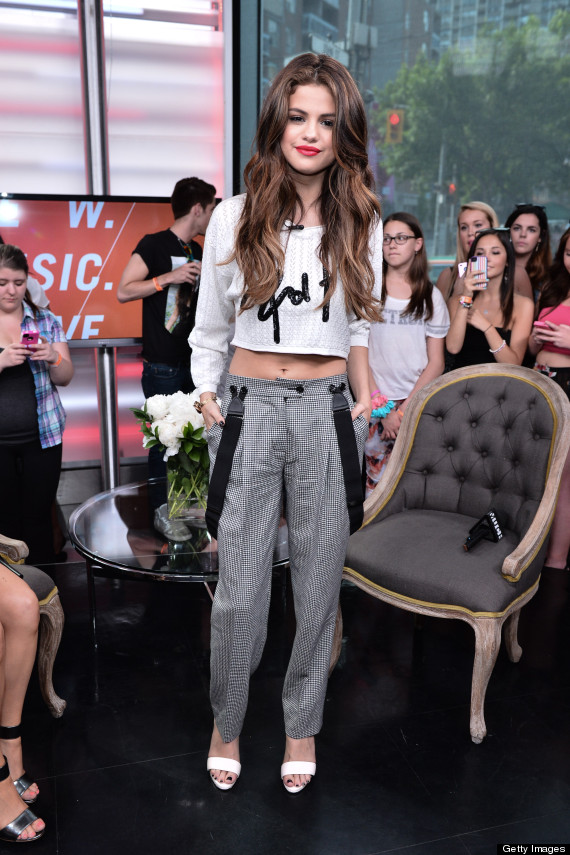 BEFORE YOU GO
PHOTO GALLERY
Celebs In Crop Tops