Looking good, Snooki! The pint-size "Jersey Shore" star showed off her newly slimmed-down frame Thursday at -- out of all things -- a "Bridezillas" wedding cake-eating contest in New York.
Nicole "Snooki" Polizzi, 25, welcomed her first child in August 2012. After losing the more than 40 pounds she gained during pregnancy, the 4-foot 9-inch star told Us Weekly she kept a strict four-day-a-week workout routine and ate less than 1,300 calories a day to lose the weight.
She also admitted that fiancé Jionni LaValle provided a separate motivation. "Even though I'm busy with Lorenzo all the time, I still want to look good for Jionni, 'cause I don't want him to run away ever from me," she said. "So I basically try to go to the gym all the time and train with my trainer and do cardio as much as possible."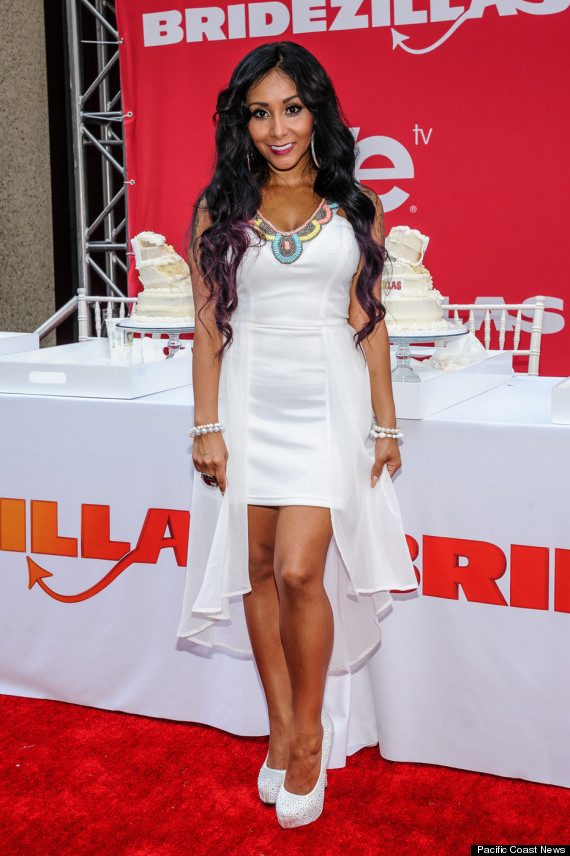 BEFORE YOU GO
PHOTO GALLERY
Snooki Over The Years