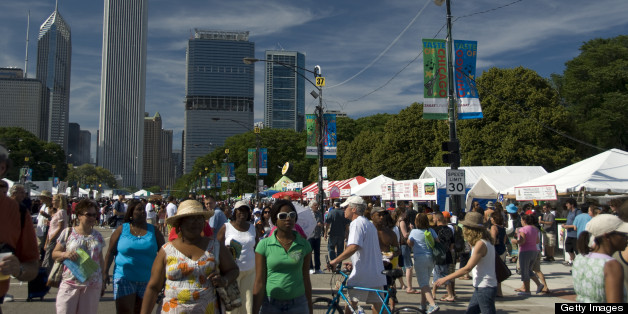 Story by Ted Cox, courtesy DNAinfo Chicago:
CHICAGO — Taste of Chicago is mixing in some new dishes with the traditional offerings at this year's festival.
The 35 restaurants selected by the Department of Cultural Affairs and Special Events and the Illinois Restaurant Association to take part in the five-day food festival in July include new ethnic offerings in the form of healthy Indian food, crepes from the French Market and one from chef Tony Hu's stable of Chinese restaurants, as well as the West Loop southern staple Wishbone.
They'll join durable Chicago favorites such as Bacino's, Connie's and Lou Malnati's pizza, the Billy Goat, Bobak Sausage, Gold Coast Dogs, Ricobene's and Robinson's No. 1 Ribs.
The new restaurants joining the Taste are Bombay Spice Grill & Wine, the French Market favorite Flip Crepes, Hu's Lao Ma La Chinese and Wishbone Restaurant.
BEFORE YOU GO