On the list of things making us glad we didn't live in 1944 is this article said to be from that year's September issue of Ladies Home Journal. According to Laura McPhee's Tumblr, the story included these lines:
Many of us may be serving shoulder to shoulder with America's fighting men—but we're still the weaker sex, and it's still up to us to appear as alluring and lovely as possible.
and it had this to say to women: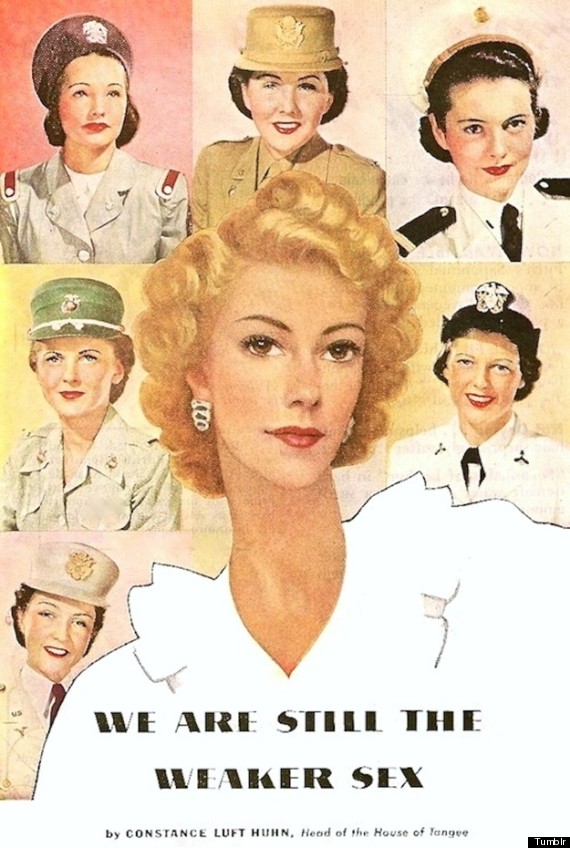 In 1943, just a year earlier, this iconic poster encouraged women to work harder in the war effort: So there's your mixed message of the day. Carry on.
[h/t Buzzfeed]
BEFORE YOU GO
PHOTO GALLERY
Sexist Vintage Ads