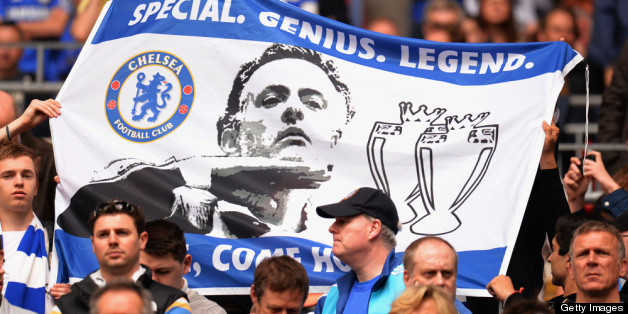 By Husmukh Kerai, Goal.com

Barcelona vice president Carles Vilarrubi has warned Chelsea that bringing Jose Mourinho back to the club could end in disaster.
The soon-to-be former Real Madrid boss is widely speculated to be on the verge of returning to Stamford Bridge for a second spell in charge and is expected to have his appointment confirmed in a matter of days.
But Vilarubi believes his second stint with the club will only spell trouble for the Europa League winners.
"It's not good for English football; there is nothing positive in what he leaves in Spain," Vilarrubu told The Telegraph. "Chelsea can think they had a good time with him, but now is when they will see the real Mourinho. If he acts the same way he has done in Spain, the relationship between them will be just unhappy.
"Mourinho will be a disaster at Chelsea; he is not going to change at his age. I don't talk this way only because he was a rival, but also because how he acted and what he did. His three years in Spain only left us arguments and disagreements."
The Barcelona official dislikes Mourinho's mentality against his opponents, saying the Portuguese is too often out on a personal mission for vengeance.
"He has always been like this," Vilarrubi said. "What kind of coach wins the Champions League twice and does not fly home on the same airplane as his players?"
"A coach you would think wants to celebrate with his players, enjoy the moment. Not him. He is thinking of himself. I don't know what is wrong with him. In his mind there is something wrong."
BEFORE YOU GO
PHOTO GALLERY
Best 2013 Sports Photos