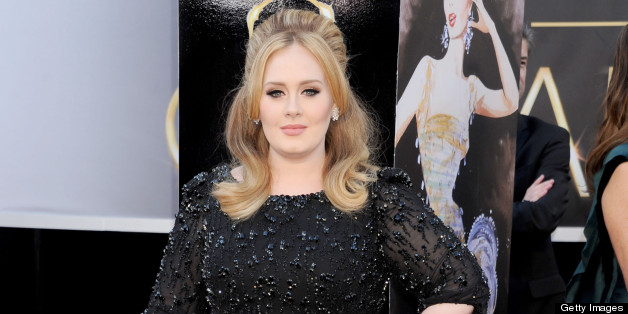 Adele is approaching history.
The 25-year-old singer released her hit album, "21," in January 2011, and more than two years later, the record is still charting.
"21" is now in its 118th consecutive week in the top 40 of the Billboard 200 album chart, Billboard reports. As the album continues its successful run, it is approaching a chart record set by Shania Twain with her 1997 album.
Released in November 1997, Twain's "Come On Over" charted in the top 40 for 151 weeks. The album bests Taylor Swift's debut self-titled album which reached 126 weeks in the top 40 and Nickelback's 2005 album, "All the Right Reasons" which clocked in at 122 weeks.
"21" was a major success for the British singer. The album debuted at No. 1 on the Billboard 200 and has since been certified diamond, nabbing the title of the highest-selling album for both 2011 and 2012. "21" also won Adele six Grammy awards, including Album of the Year, as well as Record of the Year and Song of the Year for "Rolling in the Deep."
"It's a sort of a once-in-a-lifetime album," Billboard's Keith Caulfield told Reuters. "Only a few of these albums come along in history."
PHOTO GALLERY
Adele's Style Evolution
BEFORE YOU GO