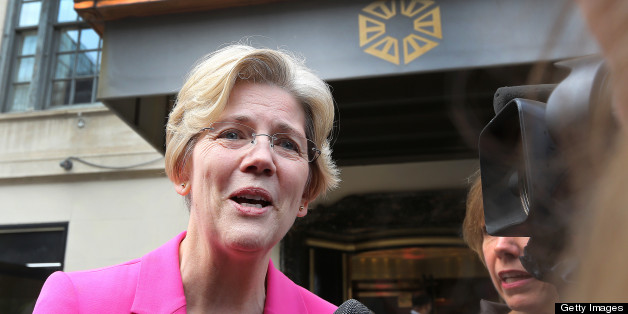 A fundraising push by Sen. Elizabeth Warren (D-Mass.) on behalf of Massachusetts Senate candidate Rep. Ed Markey (D-Mass.) more than doubled a goal set by Senate Minority Leader Mitch McConnell (R-Ky.), who blasted out a request for donations for Republican Gabriel Gomez last week.
On Friday, McConnell, via the National Republican Senatorial Committee, asked Republicans to donate to Gomez's campaign, promising to match donations three times, up to a total commitment of $32,000 ahead of the May fundraising deadline.
"A Republican majority in the Senate begins with your support today," McConnell wrote in the email message. "Securing a victory for Gabriel Gomez.. is crucial to taking back the Senate and removing Harry Reid from power. Help us put the reins on an out of control Washington D.C. and begin changing course."
Warren, in turn, asked supporters to match McConnell's goal.
"Mitch McConnell said it himself: Gabriel Gomez will help right-wing Republicans and Tea Party radicals to stop President Obama's agenda," Warren wrote in a Friday email. "If Mitch McConnell can raise $32,000 for Gabriel Gomez today, why don't we match it for our friend Ed Markey?"
According to a Warren aide, the email raised $65,000 for Markey's campaign.
Markey, first elected to Congress in 1976, has picked up the support of several prominent Democrats, including President Barack Obama. Last week, Warren and First Lady Michelle Obama attended a fundraiser for Markey. The Boston luncheon netted $600,000 for Markey's coffers, according to a campaign aide.
Gomez and Markey will face off in a June 25 special election for Secretary of State John Kerry's former Senate seat.
BEFORE YOU GO
PHOTO GALLERY
Elizabeth Warren