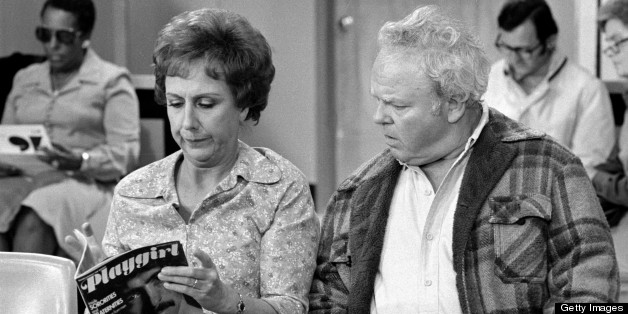 Jean Stapleton will forever be known to TV viewers as Edith Bunker on "All in the Family." The veteran actress died at the age of 90 on Friday, May 31 and she leaves behind a legacy of stage, screen and TV roles.
Stapleton won two Golden Globes and three Emmys for "All in the Family." Her character, Edith Bunker, appeared in the "All in the Family" continuation series "Archie Bunker's Place," but died off screen. The Season 2 premiere of the series saw Archie Bunker (Carroll O'Connor) deal with Edith's death.
In 1976, at the height of "All in the Family," Stapleton made a memorable appearance on "The Muppet Show." There she performed in several sketches, singing with the Muppets.
In 1982, Stapleton was nominated for a Golden Globe and Emmy for her TV film "Eleanor, First Lady of the World." She eventually took the role to the stage and starred in a one-woman show as Eleanor Roosevelt.
After "All in the Family" and leaving Edith Bunker behind, Stapleton went on to appear in several hit sitcoms including "Caroline in the City," "Murphy Brown" and "Everybody Loves Raymond" and "Grace Under Fire."
Stapleton and O'Connor reunited on "Donny and Marie" in April 2000, a little over a year before O'Connor's death in 2001.
Click over to IMDB for Stapleton's list of TV and film credits.
BEFORE YOU GO
PHOTO GALLERY
In Memoriam: Celebrities We've Lost In 2014