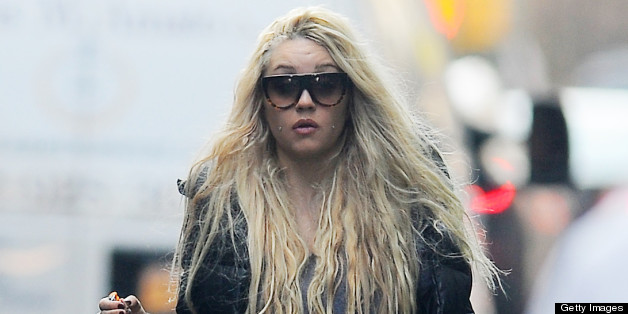 Amanda Bynes has reportedly been evicted from her New York City apartment following her May 23 arrest, according to In Touch magazine.
The actress "was notified that she is no longer welcome as a tenant in the building in light of recent events," a source told In Touch. "At 9 p.m. on Tuesday, movers showed up and removed Amanda's belongings from her apartment. She is officially gone from the building."
A source from the New York Police Department purportedly told the magazine the plan to get Bynes evicted has been in the works for weeks. Residents in the building have allegedly complained about her numerous times already due to her reported marijuana use and rude behavior.
On May 23, building officials at 271 West 47th Street called the police to report Bynes was rolling a joint and smoking pot in the lobby, the Associated Press reported. When cops arrived at her home, the 27-year-old allegedly threw a bong out the window. She was arrested and charged with reckless endangerment and taken for a psychiatric evaluation, but no bong was ever found.
The former Nickelodeon star went on to accuse the NYPD of mistaken arrest and sexual harassment, an accusation the department has denied.
Despite Bynes' erratic behavior, her attorney claims she is fine. "Amanda is a normal client," attorney Richard Hutton told E! News. "I've seen no indication of anything other than that. She is fully cooperating with me."
Bynes was spotted at a Sky Zone indoor trampoline park in Buffalo, N.Y., last week, according to Us Weekly. She was seen jumping on the trampolines alone and taking photos with her phone. Employees at the park said she appeared to be having "a great time."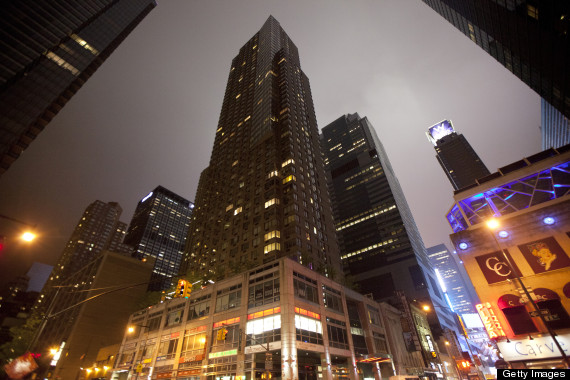 271 West 47th Street in Manhattan, where Amanda Bynes was arrested on May 23.
BEFORE YOU GO
PHOTO GALLERY
Amanda Bynes Through the Years