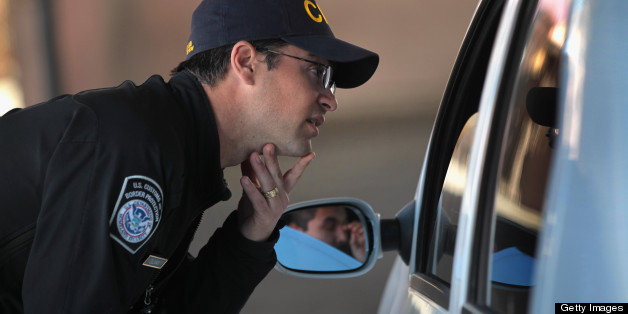 The Department of Homeland Security's proposal to conduct a study on the possibility of enacting a fee for crossing over U.S. borders by land awakened the wrath of Northern lawmakers who normally get ignored in debates about border security.
Fearful of losing commerce from Canadians who cross into the United States to take advantage of the country's comparatively low prices for goods including gas, beer and wine, a bipartisan group of 18 Congress members wrote a letter to Secretary of Homeland Security Janet Napolitano to protest the idea.
But two Congress members who represent districts bordering Mexico suggest a more cautious approach.
U.S. Rep. Raul Grijalva (D-Ariz.) hasn't taken a position on the border fee idea yet, but says the proposal should be studied because it has the potential to raise funds needed to reduce wait times for border crossers, The Yuma Sun reports.
"I think that a study will at least give us the facts, and with that we can make an informed decision," Grijalva told the paper. "I don't want to pre-empt a study and I don't want to pre-empt its findings."
U.S. Rep. Ruben Hinojosa (D-Texas) echoed Grijalva's sentiment, telling the Yuma Sun he'd consider supporting the fee if the money went toward upgrading border infrastructure and paying for Customs and Border Patrol agents to man land crossings.
The politicians' stance on the fee doesn't jibe with everyone on the border, however.
The city council of border town Nogales, Arizona, unanimously voted to pass a resolution condemning the proposed border fee last week, saying it would discourage commerce and tourism from Mexico, according to the Arizona Daily Star.
"About 60 percent of the sales tax the city makes comes from Mexican shoppers who come into our city to shop," Nogales Mayor Arturo Garino said in a press release, the paper reports.
The United States currently charges a $2 fee for air or sea crossings, which is included in travel tickets.
BEFORE YOU GO
PHOTO GALLERY
6 Misconceptions About The Border