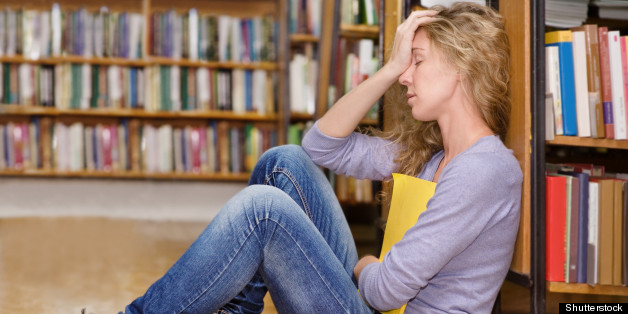 This article was written by teen reporters from The Mash, a weekly publication distributed to Chicagoland high schools.
By Alexa Bits, Marisa Spiegel
Jack Thornton, a senior at Niles West, was upset when he received a thin envelope from Carleton College in the mail this spring. He was waitlisted. Thornton's first reaction was to tear it to shreds.
So he did.
He then put the shreds in a Ziploc bag with some water. He froze it, and later watched it melt. Just like his dreams?
Not quite. It was just a way for him to cope.
"It was a pretty immature reaction," he said, "but by the time the iceberg of crushed dreams was half-melted, I was already thinking about the other great schools that had accepted me."
Since December, high school seniors have been watching their college options multiply or dwindle. College decision letters fill us with anticipation, dread and excitement, often all at the same time.
More and more often, seniors get the news from an email, followed by a snail mail letter. No matter how they find out, some Chicago seniors are choosing to do something extra with the news.
Doing something out of the ordinary with a college admissions letter can potentially help seniors deal with the disappointment, as in Thornton's case. Or it can help you get excited for the future.
Walter Payton senior Marquis Williams took a low-key approach with his acceptance letter to Monmouth College.
"I pinned mine to my wall," he said. Putting acceptance letters on display can serve as a daily reminder of your achievement and future.
Other seniors take a more practical approach. Senior Adriana Martinez of Walter Payton keeps her acceptance letters in her email inbox. For her, it's a form of insurance.
"I think they're safe there," she said. "That way, colleges can't be, like, 'What were we thinking when we accepted her?' I'll be like, 'Ha! Let me look at my email -- you can't take it back."
BEFORE YOU GO
PHOTO GALLERY
How To Keep Graduation Stress-Free