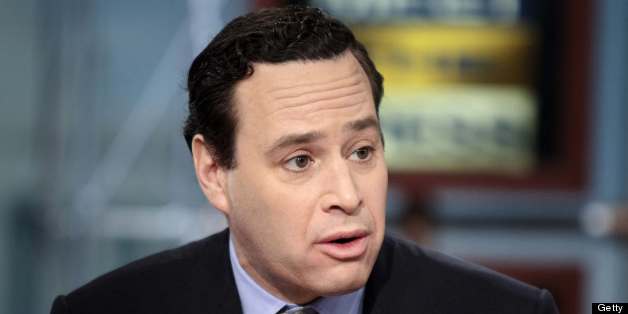 Conservative pundit David Frum bid readers farewell on Monday after announcing a hiatus from his Daily Beast blog.
Frum said that while he will continue writing for CNN.com on a weekly basis, he will cease the publication of his daily blog on The Daily Beast through at least the summer, possibly longer. Frum's father died at the end of May after battling metastatic lung cancer for a little less than seven weeks. Frum's father's death came weeks after the death of his father-in-law Peter Worthington, founding editor of the Toronto Sun. Frum's wife, Danielle Crittenden, is currently the international blog editor for The Huffington Post Media Group. Frum also blogs for The Huffington Post.
Frum posted on his blog:
So it's been a rough month for my family and me. It's been a rough month for the blog too. I'm well aware that people come here to read about public affairs, not personal losses.

Unfortunately, family and personal matters must claim my attention for some time to come. I won't be able to write as much or as well as required to produce a blog worth reading. I've long been a proponent of term limits for pundits and columnists. At least for the time being, my term has expired.
He later added, "In the meanwhile, my thanks to the many readers who have sent kind messages and generous comments about the deaths of my father and father-in-law. My wife Danielle and I are deeply moved and deeply grateful," he wrote.

BEFORE YOU GO
PHOTO GALLERY
Top 25 Magazines Of 2013