A hospital in Baltimore, Md., recently became home to an unconventional set of inhabitants. Taking a cue from human behavior, a mother duck built her nest in the courtyard of Medstar Harbor Hospital.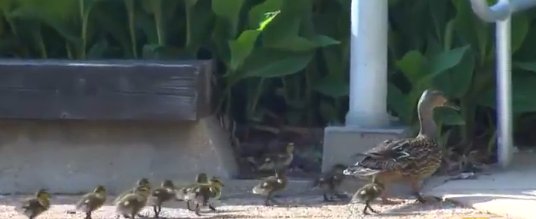 The courtyard, which offers a fountain, food and caretaker -- in this case, facilities manager Bob Becker -- was not a bad place to raise her wild baby ducks.
"There are no predators, it's very safe and elevated," Debra Schindler, Medstar's regional director of media told HuffPost.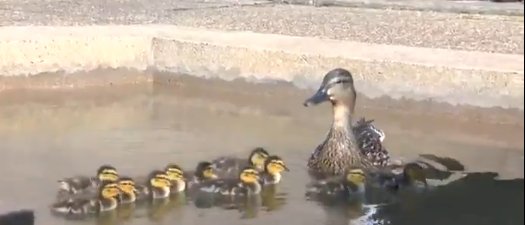 Other members of Medstar were similarly pleased with the mallard's decision.
"We have the perfect view from the our suite on the second floor," Medford's Bethany Tramontano told WBALTV.com during the ducklings' brief hospital visit. "We all sort of perch on the window sills -- like, there were ten of us yesterday lined up."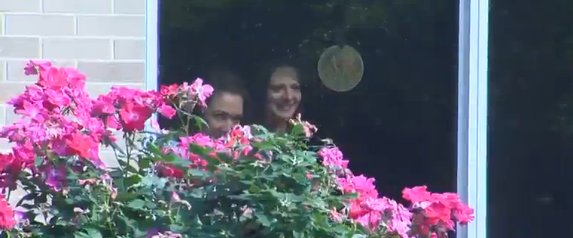 On Thursday, May 30th, a local wildlife expert released the ducklings into the wild, leading them through the main lobby of the hospital out to a nearby river.
The transition went smoothly, according to the hospital's account.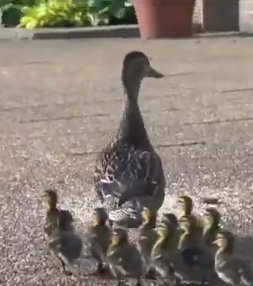 "We didn't want any patients or the birds to be scared, so they released the ducklings late at night," Schindler said. "I'm sorry they did it without me knowing," she added, "or I would have gone and gotten some video."
HuffPost DC's sorry about that too. Here's a closeup of the baby ducks:

BEFORE YOU GO
PHOTO GALLERY
Horses Needing Homes