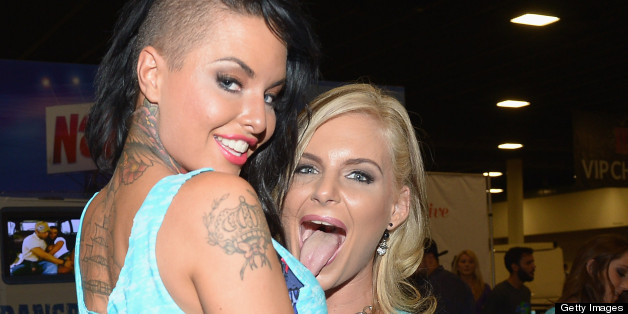 South Florida's infamous porn convention just moved from Miami Beach to Fort Lauderdale, but that didn't tame the flow of stripper gifs.
In fact, things were as raunchy as ever as Exxxotica Expo 2013 hit the Broward County Convention Center, with flesh hanging out everywhere, 'Teen Mom' star Farrah Abraham milking her 15 minutes of porn tape fame, and a booth called "Girls Gone Gyno."
There was also a woman dressed like a giant vagina, so even guests were sticking with the theme.
Take a look at the NSFW photos below to find out what it's like at a sprawling festival of sex:
PHOTO GALLERY
Exxxotica 2013 Fort Lauderdale