What would the ideal female celebrity look like?
Kind of terrifying, if this image is anything to go by.
MSN News reports that British supermarket chain Morrisons surveyed 1,000 male and 1,000 female customers about their favorite celebrity body parts. And the resulting composite image just looks... wrong.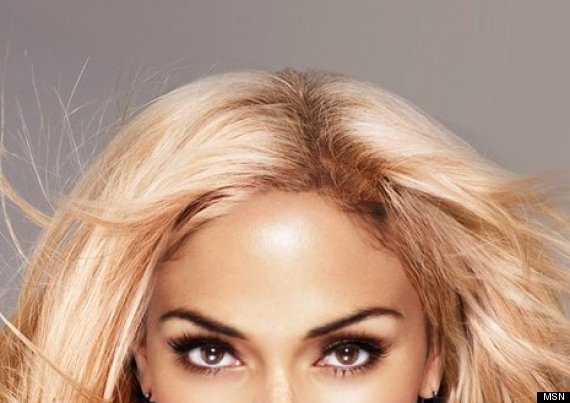 (Click through to MSN to see the full image.)
The body parts that make up this frightening face include Pussycat Dolls singer Nicole Scherzinger's eyes, Welsh singer Katherine Jenkins's hair and Prime Minister's wife Samantha Cameron's nose.
Previous versions of the "ideal woman" have looked equally bizarre. In January 2012, British beauty website FeelUnique.com asked 9,350 shoppers which celebrity body parts they coveted most highly. It turns out that mixing Kiera Knightly's cheekbones with Angela Jolie's lips, along with features from Kate Middleton, Megan Fox and Gwyneth Paltrow, doesn't work particularly well.
The Morrisons survey asked customers about male body parts as well, finding that the ideal man would have Ryan Gosling's smile, Brad Pitt's jaw, Daniel Craig's eyes, and a body like David Beckham and racecar driver Jenson Button combined. We wonder how weird a Photoshop composite of that might look.
BEFORE YOU GO
PHOTO GALLERY
Meet Our Body Image Heroes