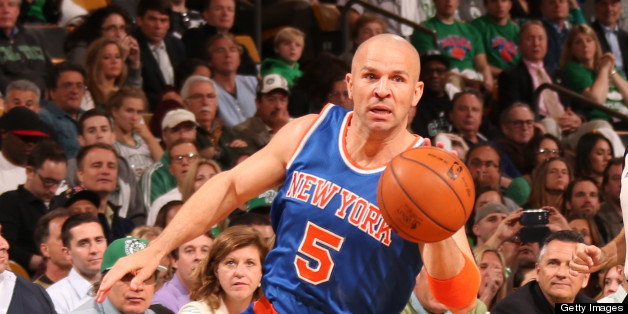 Jason Kidd has retired from the NBA after 19 seasons, the New York Knicks announced on Monday.
"My time in professional basketball has been an incredible journey, but one that must come to an end after 19 years," Kidd said, per Sports Illustrated. "As I reflect on my time with the four teams I represented in the NBA, I look back fondly at every season and thank each every one of my teammates and coaches that joined me on the court."
Kidd played with the Mavericks, Suns, Nets, and Knicks during a standout career. He won Rookie of the Year for the 1994-95 season and was a 10-time All-Star.
MORE FROM THE ASSOCIATED PRESS:

NEW YORK (AP) — The New York Knicks say Jason Kidd has decided to retire from the NBA after 19 seasons.

Kidd is one of the greatest point guards in league history but struggled in the playoffs shortly after turning 40. He had two years left on the deal he signed last summer.

Kidd won an NBA title and two Olympic gold medals and is second on the career list in assists and steals. He was a 10-time All-Star.

His retirement Monday comes two days after fellow 40-year-old Grant Hill, with whom Kidd shared Rookie of the Year honors in 1995, announced his retirement.