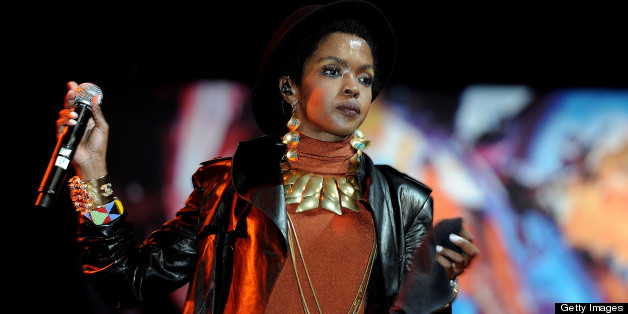 Lauryn Hill has responded to recent speculation over whether or not her song "Neurotic Society" makes anti-gay references by reasoning that it does not target any one specific group but rather "everyone in our society who hides behind neurotic behavior."
Controversy sparked last month when the 38-year-old debuted the single and BET writer Monica Miller questioned if Hill was sending an anti-gay message by referencing "girl men," "drag queens" and "social transvestism."
Over the weekend, Hill took to her Tumblr to explain the meaning behind the song.
"Neurotic Society is a song about people not being, or not being able to be, who and what they truly are, due to the current social construct," she wrote. "I am not targeting any particular group of people, but rather targeting everyone in our society who hides behind neurotic behavior, rather than deal with it."
"Everyone has a right to their own beliefs. Although I do not necessarily agree with what everyone says or does, I do believe in everyone's right to protest," she continued. "The overarching message of my music is to get up and stop compromising! And hopefully it will stimulate and motivate the changes that our society needs."
Whether the post was intended as an apology for the song or a defense of its lyrics is unclear. Hill's label Sony did not respond to The Huffington Post's multiple requests for comment.
The troubled R&B singer must turn herself in to authorities by July 8 to serve three months in federal prison for tax evasion. Along with failing to pay taxes on $1.8 million in earnings, Hill has also failed to pay her rent. TMZ reports Hill will vacate the New Jersey mansion where she has been living after her landlords sued for eviction last month.
BEFORE YOU GO
PHOTO GALLERY
Anti-Gay Celebrity Statements