If you watched last night's "Game Of Thrones," we know how you feel. If you didn't, don't worry, there are no spoilers here. Just a lot of angst, aggravation, heartbreak, and, of course, book-snobbery.
Below is a pie chart of the most common reactions we saw on social media last night.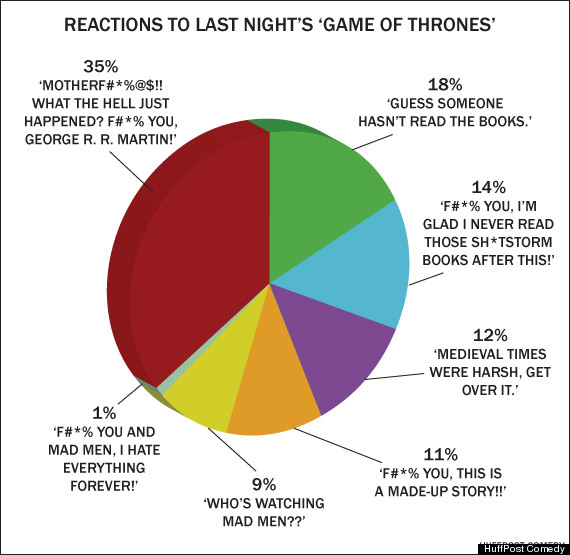 UPDATE: Here's a video of real fans reacting while watching the episode.
BEFORE YOU GO
PHOTO GALLERY
Bakeshop FB Meltdown As Presented By Cersei