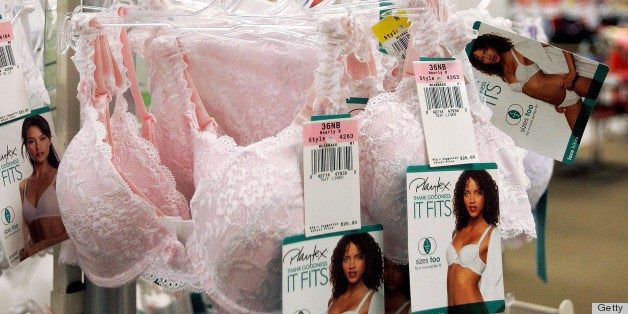 We're not ready to give up our trusty cup-size measurements, but we have discovered a resource that is about to make our bra shopping infinitely easier: r/ABraThatFits. This awesome "subreddit" (subsection of Reddit) is dedicated to helping women figure out their breast shape, their true bra size, signs of improper fit, self-measuring techniques and all sorts of other lingerie intel.
A Reddit community for over two years, r/ABraThatFits boasts a simple motto: "Because everyone that wants one deserves a bra that fits." Over 12,000 Reddit users follow the subreddit, discussing everything from how to read measurements to which brands are best for which breast shapes.
On the surface, Reddit might seem like a strange place to conduct bra shopping research: It's text-heavy, not conducive to posting photos and populated mostly by men.
Have you ever turned to Reddit for bra tips? We hadn't before... but with r/ABraThatFits, we're total converts.
These ladies have it all figured out:
PHOTO GALLERY
Celebs Who Are Proud Of Their Bras